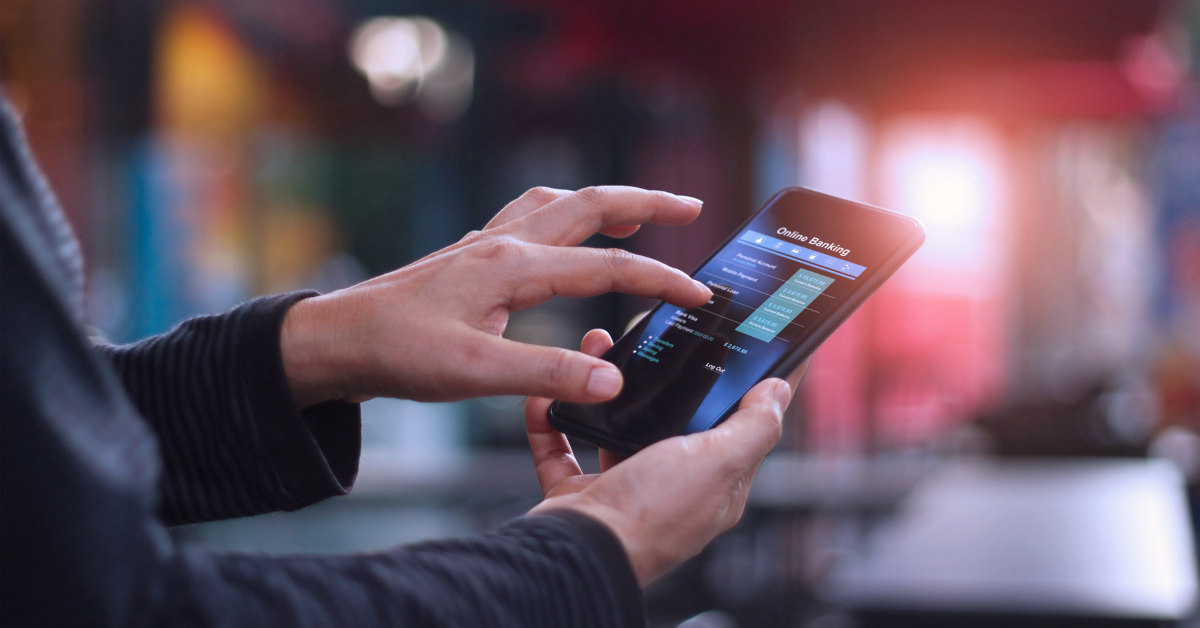 If 2020 was all about navigating uncharted waters and responding to new challenges, in 2021, just like most industries, banking is focused on strategic planning, holding on to last year's valuable lessons and opening up to new opportunities. Leveraging the acceleration of digital adoption, establishing new partnerships, and deploying compelling service delivery models are at the top of the agenda, with the management teams in the banking sector deciding whether they will lead or follow.
To put into perspective what the global banking sector looks like this year, we will address some of the leading trends for 2021.
1. Personalization is not reserved to premium customers
As customers expect to bank wherever, whenever and however they want, by providing more options and delivering a personalized experience banks can strengthen customer loyalty. However, that has become harder for financial institutions to achieve, since more and more banks have been investing time and resources in delivering a seamless and personalized customer experience, making hard to stand out from competition.
To meet customers' new needs, financial institutions plan to transform retail banking into broader digital lifestyle management platforms. To keep themselves on top of the market, most banks will have to rethink their business models using a customer-centric approach and understanding the specific needs of their customers, who will ultimately choose to do business with whomever offers the leanest experience in their banking process. Obviously, personalization is no more a benefit reserved for premium customers, but an integrated component of banking services.
2. Sustainable solutions become top of mind
Climate change has been raising many concerns, leading all industries to look for more sustainable and environmentally friendly solutions. Banking is no exception and technology plays a vital role in achieving greener banking systems.
As most leading banks worldwide have committed to lowering their carbon footprint, we already see some changes as we advance in 2021, with the People's Bank of China providing green lending incentives, and the European Banking Authority integrating sustainability measures as part of their risk assessments. In the US, voluntary reporting is gaining momentum across most banks, and the Federal Reserve System continues to strive for stricter disclosure standards.
While climate change becomes a priority on the agenda of many national administrations around the globe, banks will continue to ride the social shift towards mitigating climate risk. To ensure they can achieve this goal, there are several aspects they must address, including:
• Reallocating the capital
• Enhancing risk frameworks
• Providing greater transparency
• Improving data and reporting standards
One solution that has gained popularity amongst banks is the recycling ATM technology. Experts in the area have made it clear that cash-recycling technology brings significant benefits to the branch transformation process. The overall resource reduction thus gained is an accomplishment that brings banks closer to the greater goal of transforming the entire operational process.
3. Providing a unique digital experience becomes more competitive
While strategic investments in digital helped many banking institutions drive growth during the pandemic, expectations are that smaller and more flexible competitors can take the lead in the market if they shift focus on accelerating digital adoption. Apart from that, banks also need to face a whole new breed of financial institutions, which are digital-only and have been gaining ground. Banks should expect increased customer engagement if they can offer customers an exceptional experience across all touchpoints. To live up to this promise, tough, they will have to embrace a significant reshape focused on:
• Finding new pathways to profitable growth, as traditional revenue sources continue to be unsteady
• Scaling, as costs become critical for a long-term business plan
• Investing on new technology that aligns with the latest social trends
Driving digital customer engagement should not rely exclusively on leveraging the most advanced technologies. Human interaction remains very important both for the customers and for businesses; more so for banks, who can use it as their competitive advantage over digital-only players and select the optimal mix of physical and digital interactions, while making intelligent use of data, implementing compelling service delivery models, and adapting to social behavior. The safety risks and social-distancing effects that have recently impacted society and led to more non-physical interactions have led to an even wider use of digital banking alongside self-service and contactless solutions in 2021, further strengthening the need for a seamless digital experience.
4. Boosting security and introducing new regulations
Even though many digital solutions have gained the confidence of the market, security concerns have increased, as customers are more exposed than ever to online security threats. In addition, the financial sector has learned the hard way that customers are the most common targets of cybersecurity attacks, with standalone digital services already amplifying the number of security vulnerabilities. While the banking industry attempts to assure customers that they are safe, it is constantly trying to implement more effective digital security solutions, such as:
• Consolidation of the digital entrance gates
• Authentication, authorization, and access management processes
• Implementation of basic security hygiene in all services
At the same time, new regulations are being introduced by law makers, as we are heading towards a technology-driven economy. Finding the right balance between regulation and stimulating innovation is a particularly complex goal, and the way such measures are implemented can bring many challenges to the banking sector. As consulting company, Accenture, points out: "If 2020 was a digital accelerator for the banking industry, we think 2021 could play a similar role for its regulators."
5. Resilience and accelerated transformation
Internal development is key to aligning with the new circumstances, while boosting organizational resilience has become a topic of great interest over the past year. Stability, however, can be hard to achieve when employees feel unsure about their professional future. According to a Deloitte survey, out of 200 global banking executives, in Europe 60% indicated that "employee fears of returning to work will hamper their ability to succeed after the pandemic". The attitude seemed to be more optimistic in areas like North America, where only 35% of the respondents confirmed the same thing about their employees, and in Asia-Pacific, 38%.
These numbers can be influenced by the overall internal organizational culture, and banking leaders should not compromise productivity and well-being. Banks will have to enhance resilience across capital, technology, and talent to ensure that internal needs align with external demands. In a long-term perspective, banks will have to accelerate and amplify their transformation efforts across the enterprise.
As part of a well-build resilience plan, banks all over the world have already started implementing several measures, including the preparation of more comprehensive crisis management documentation and the enhancement of the existing resilience plans, the conduction of simulation exercises and the update of governance and reporting mechanisms, as well as the improvement of information systems and the acceleration of the digital transformation of business services.
Making changes in the banking sector is always a challenge. If banks are to succeed in meeting customer expectations and leading social transformation, change is inevitable. Starting with simple changes, embracing a cultural shift and investing in modern technology should be top priorities to ensure that the business plan falls in place.