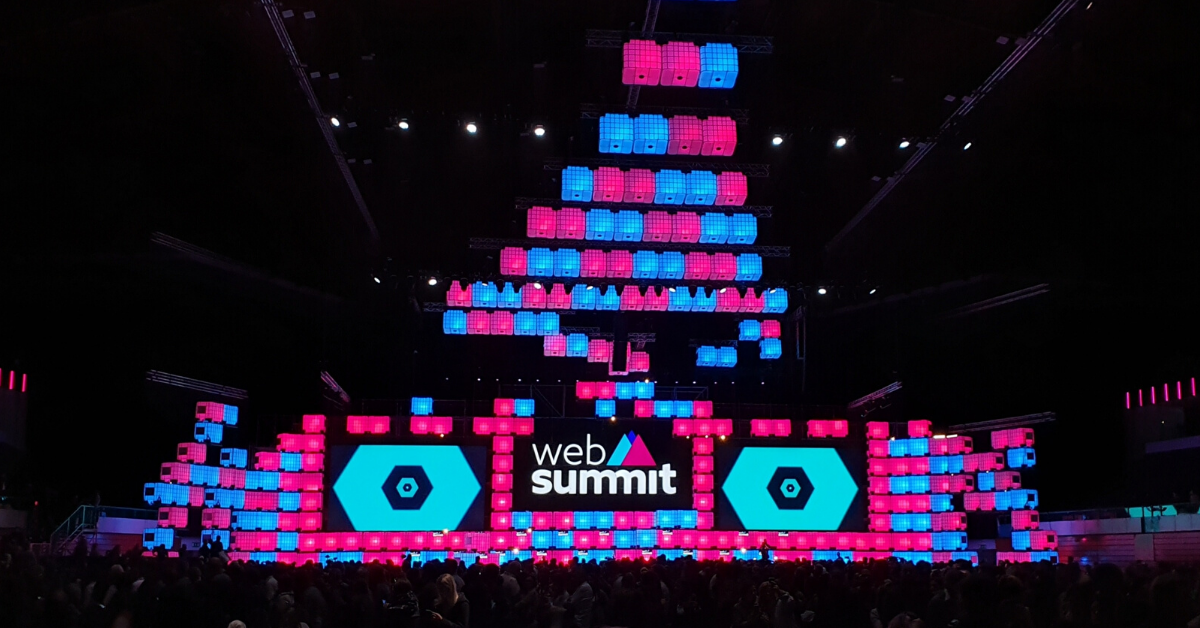 In November, we traveled in Lisbon to join the world's tech community for the Web Summit, "the best technology conference on the planet" according to Forbes. More than 1,200 speakers including senior executives and opinion leaders such as Guo Ping, Huawei Rotating President, Edward Snowden, President of the Freedom of the Press Foundation, Tony Blair, Executive Chairman of the Institute for Global Change and Brad Smith, President of Microsoft, participated in inspiring conferences and delivered their vision of technology and its influence on today's world.
70,000 attendees | 1,200 speakers |
2,500 journalists |
11,000 CEOs | 1,200 investors
Conference's stages covered topics from robotics and AI, deep tech and data science to design, marketing, investments and finance. Here are some key takeaways from Web Summit:
Future of Banking and Payments
Despite scrutiny and skepticism, fintech and neo-bank disruption is here to stay, and truth be told, it's hard to argue against the value of breaking the old models. With customer experience playing a crucial role for financial institutions and cash on its way out, leaders from the financial ecosystem gave their vision for the next big change.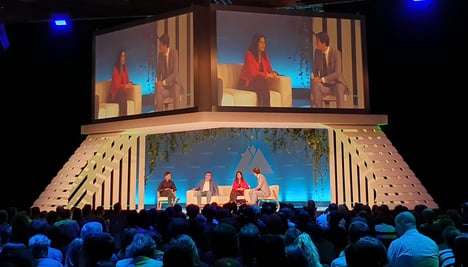 From physical interactions to user interfaces, everyone agrees that traditional banks have been notoriously slow on the development of design solutions for their consumers. Although financial institutions understand the importance of a seamless, engaging and memorable banking experience across all channels - both on and offline - they will still need more time to change and adapt compared to fintech and neo-banks. According to Anne Boden, founder and CEO of Starling Bank, "All the big banks will copy absolutely everything we [fintech and neo-banks] are doing in the next two years, so they will always be two years behind us, but they'll copy that on top of their existing infrastructure and they'll do it on an ever increasing cost base. So, it's not a battle of innovation – this is the battle of cost base and they [big banks] will not keep up."
It's all about customer experience. Customers have started embracing new banks, products and payment methods on their daily lives, but they expect to enjoy a seamless experience across all channels - branch, ATM, mobile app, phone banking, point of sale, etc. - and a wide range of services. Bank branches should be transforming to experience centers with a human-centric approach, while financial institutions in general should start acting more like trusted advisers and less like transaction systems, creating value for customers. In a world where financial institutions don't only compete with each, but also with big techs, like Apple and Facebook, how do they keep up?
In an age of accelerating change, banks need to keep the focus on what the human outcome is and they need to bring people along, keeping a balance between offering added value thanks to new technologies and avoiding losing people because of too much technology.
Focus on the story
When thinking how to sell a product, it's not unusual to talk about its features and use benefits, but is this the way brands sell anymore? Probably not! Companies need to change the spectrum and make it more personal - it's not only about the product, but it is the purpose that makes products and brands stand out. People today, buy the 'why you do it.'
So, how do you build a product that is appealing to customers? First of all, brands need to be authentic and not pitchy, telling stories that matter to customers and presenting a vision, a reason for this product to exist. Moreover, brands need to pay attention when naming products to give the right one, avoiding sameness and doing things a little differently than competitors. They need to make it personal and grant customers experiences that will not forget, instead of presenting them laundry lists with features and benefits. Companies should educate their customers with the new technologies, especially the new users. Businesses compete in experiences and have all the data in place to ensure they provide customers tailor made solutions, going beyond the product, building strong relationships and unique interactions. Finally, the future of business will have 'feelings', meaning that customers expect from companies to give back to societies and the planet, doing business in a sustainable and environmentally friendly way. Doing good is good business in the long run.
Culture and purpose matter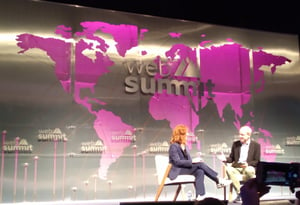 "Neglecting culture might kill your business." One of the most common sentences heard at the Summit across all talks. Culture is what is happening when the boss is not around. And the first step to building the right culture enabling the company to grow, is purpose. Purpose is not your mission, your CSR program or principles. It is about maximizing the good, the fundamental reason for existing in the world. Everyone in a company needs a purpose, knowing where the company is heading to. And when the purpose is established, then people should be empowered to take decisions and feel part of that purpose.
War for talent
No matter if you are a bank, a big tech or a startup, the talent problem is visible across all industries. People make the difference and that is what makes hirings so important. This is pretty straight forward, so where is the problem located? It is hard for all companies to find the right people, with the right culture and place them to the right position.
Even if a successful startup with millions invested is trying to attract talent from the Silicon Valley or a smaller company to find the appropriate candidate who will embrace the culture, the problem remains the same. As mentioned several times, "it is better not to hire, than hire the wrong match".
Employees need to look on the other way. Think of how they can give meaning to what people are doing and focus on who is getting rewarded in what way.
Interested to find out more information about what was discussed at Web Summit? Explore the videos:

Melina Grigoriadou
Melina is Group Marketing Specialist, focusing on Corporate & Internal Communications and Brand Identity. Among others, she is concentrating on aligning the company's technology solutions with thought leadership actions, market understanding, and customer experience.

Areti Kantli
Areti is Group Marketing Specialist in Printec, responsible mainly for the company's digital presence across various channels. She is focusing, among others, on lead generation and content development.