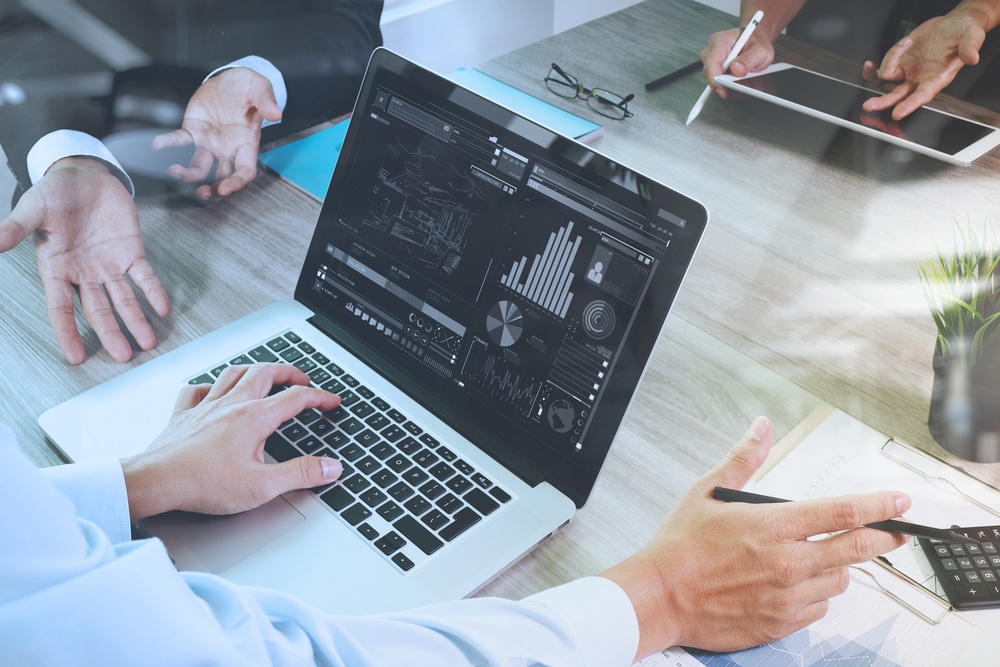 Let's start with an essential question: what does the ROI of digital services in the banking industry really mean?
When you put together the lower channel costs, increased revenue for the benefit period, minus the cost of deployment amortized over its useful life, multiplied by the internal cost of funds for that period - that means you've just calcula
ted the ROI for your banking digitalization.
You may say: this is it, no more elements need to be added, it's all about a clear and simple formula. But, beyond the math stand at least 6 factors that directly or indirectly influence the return on investment for your banking digital services:
1. Customers retention at the right time
Over 20% of banking customers prefer to prospect and purchase online.and this segment is still growing. For banks were almost impossible to ignore a trend like this so the only solution was to adapt to it. In time banks noticed that by satisfying this digital need they gained an important benefits - won trust and, most of all, generated strong customers retention.
2. Serving customers at the right time
The customer expectations are changing beyond their needs banking customers know that can ask for more than a simple banking service. They can ask for a real digital experience based on services like 24x7 Self-services, assisted Self-Services, consulting services, etc. But digitalization doesn't mean only a benefit for customers. Digitalization means also fewer costs and more trustability that really help business to grow. So, who's winning after all?
3. Offering Individualized or segmented products and pricing
If a bank is customer-centric this means that its offer is hyper-relevant and well individualized. AT the first sight the customer-centric approach may be seemed overwhelming for any business. But smart banking solutions help business to make this kind of offer both possible and profitable.
4. Provide cross-channel experiences
Is customers' journey starting and ending on the same channel? For any experienced bank the answer is simple: NO. So, providing cross-channel experiences for your customer will help your bank increase revenues and accelerate the ROI ignoring any buying journey and strategic expectations.
5. Provide banking experience without boundaries
Today over 2.6 billion people walk the earth with a smartphone in their hands and by 2020, this number will likely hit 6.1 billion - meaning 70% of the world's population. In this global context, banks have one more thing to do: adapt. By doing that, banks not only will survive but also redesign customer relation and reshape new ways to attracts revenues.
6. Ensure your customers are aware of your digital services and use these properly
Nothing drives a client like a client. To win a brand ambassador is important to be sure that your customers are aware of your digital services, use these properly and enjoy the experience.
And, because all these factors are gravitating around on key-concept: benefits, let's see some examples of how broad-known banks invested in new solutions and what benefits stimulated a great ROI.
Example:

"Bank yourself" concept for Raiffeisen banka a.d. Beograd
The customer: Raiffeisen banka a.d. Beograd - one of the leading banks in Serbia.
The challenge: Improve customer experience through extending its branch network, available services as well as longer working hours, but at the same time minimize operational costs.
The solution: The bank decided to introduce "bank yourself" concept where each customer would have personalized functionalities while making consultants available for more complex customers requirements
The results: Digitizing transactions has a number of benefits for both the bank and its customers: unique customers experience, branch productivity, profit optimization.

When talking about ROI we should see beyond numbers and mathematical formulas. We should take into account all the factors that influence - directly or indirectly - the profitability of digital services investment.
Do you want to find out what comes next in banking industry from the digital transformation perspective and what digital services suit best for your business? Schedule a Free Assessment with our Consultants to see how Printec's digital transformation solutions can help your business to:
Increase revenue;
Reduce costs;
Provide the experience your customers expect.