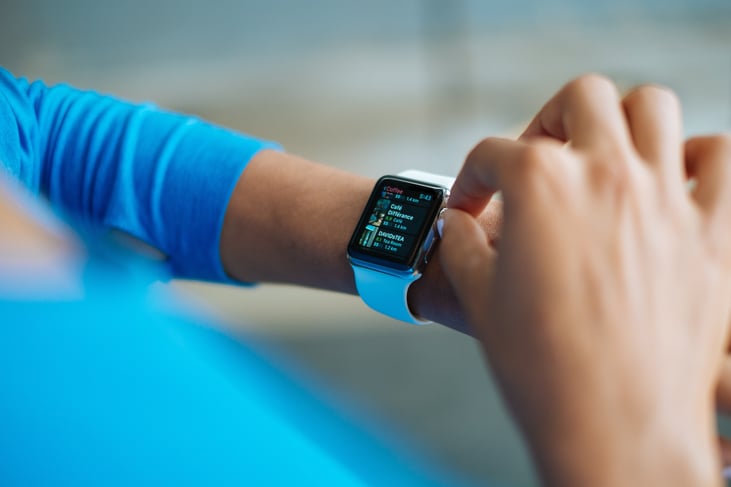 By now, contactless payment is an everyday reality for most of us. We all enjoy the convenience of simply tapping a card against a screen - it feels like the payment process can't get any easier. We're in the time of wearables, though, where we transform an everyday object into a payment device making the whole process effortless and integrating the devices perfectly into our outfits and lifestyle. In Europe, the transactions made through wearable payment methods showed an eight-fold increase in 2019, in comparison to the previous year.
Consumers have easily integrated this new payment method in daily activities, as payment-enabled wearables are available in over 26 EU countries with 30 different devices. The Dutch are the most open to wearable payments, with 33% of wearable transactions coming from the Netherlands in 2019, followed by the United Kingdom (18%), Switzerland (8%) and Russia (7%). The amount of wearable payments in Europe is growing; the total number of European transactions this past year was almost 20 times higher than North America.
At a global level, most wearable payments were made in Australia, followed by the Netherlands. While the United States comes in eighth place, all other countries in the global top 10 are European. According to a Mastercard study, the top 10 European countries in wearable payments are:
1. Netherlands
2. United Kingdom
3. Switzerland
4. Russia
5. Poland

6. Sweden
7. Czech Republic
8. Finland
9. Germany
10. Ukraine
Wearables are becoming a 'thing'
Wearable technology is quite young, as Fitbit, the first wearable, was invented in 2009 and it was meant to monitor health indicators and steps. In 2013 Samsung released the Galaxy Gear, followed by the Apple Watch.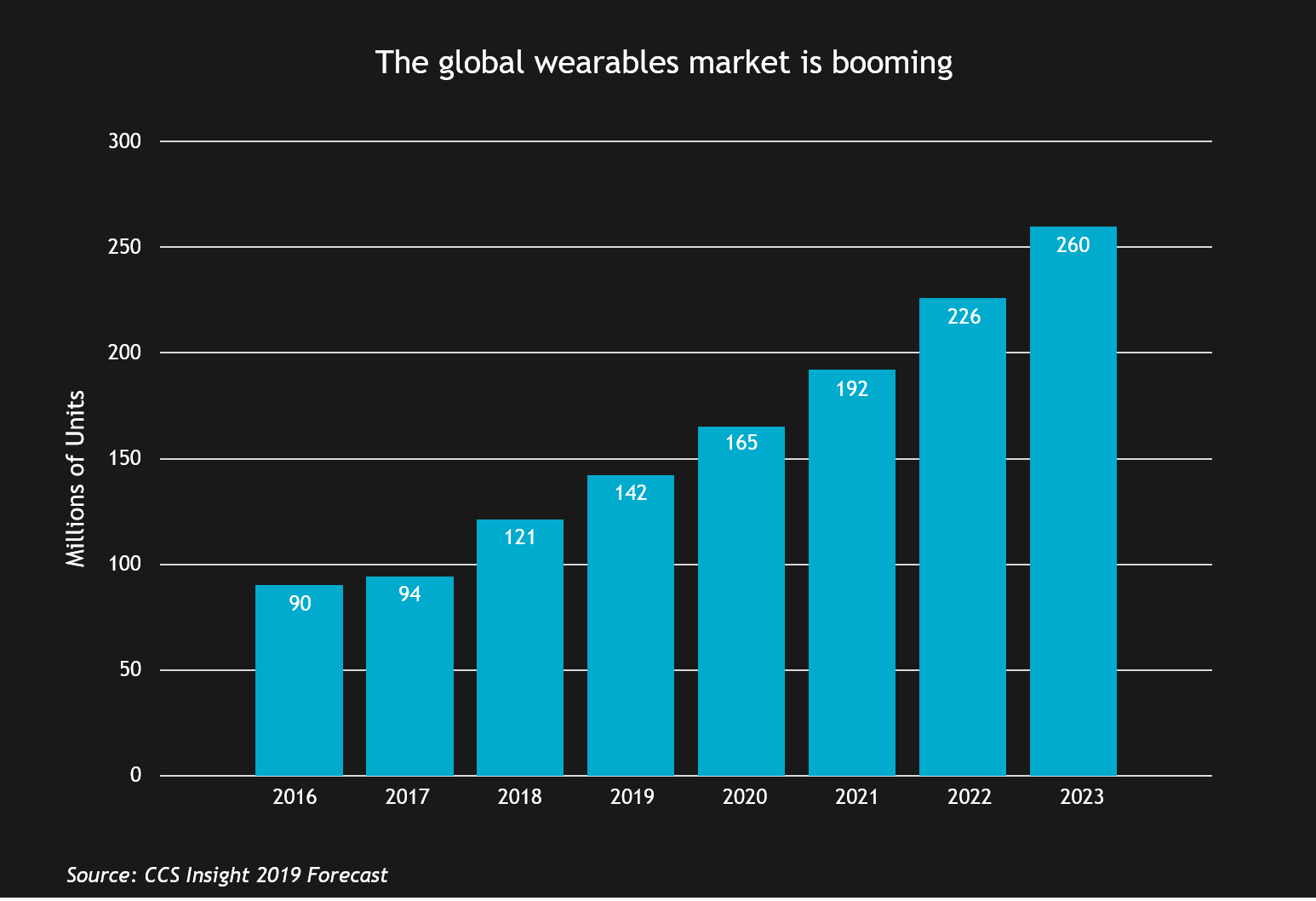 Wearable technology matures and currently one in five adults wears a smartwatch or fitness band. Fashion brands and financial players step up and bring on the market their own devices that are now high-end accessories, like bracelets, rings, sunglasses and watches.
Focusing on wearable payments security
There are some risks that should be taken into account in using wearables as a means of payment. First of all, thieves can be attracted to pieces of jewelry, even if they don't know they're payment-enabled. Also, wearables are easier to misplace than cards and if they fall in the wrong hands, they can easily be used. Fortunately, companies and banks have established a spending limit per transaction without a PIN code, and in the future biometrics will be incorporated to increase safety.
The market is growing fast
Wearable payments increased by 365% compared to 2017.
A quarter of Europeans are prepared to use this payment method in the future.
Contactless payments are gaining more confidence amongst their users and fraud dropped of around 24%.
Payments have become more secure and devices have more accessible prices.
Technology has shaped the way companies communicate with their customers, leading banks and merchants to engage in new ways with customers and create branded experiences across several platforms.
The future has a lot more to bring in terms of technology and security options, and companies need to integrate the latest technologies in their ecosystem to build strong relationships with their customers and offer seamless experiences.
Read more interesting facts about how technology is making our everyday life easier and faster when it comes to payments, in our latest Ebook.