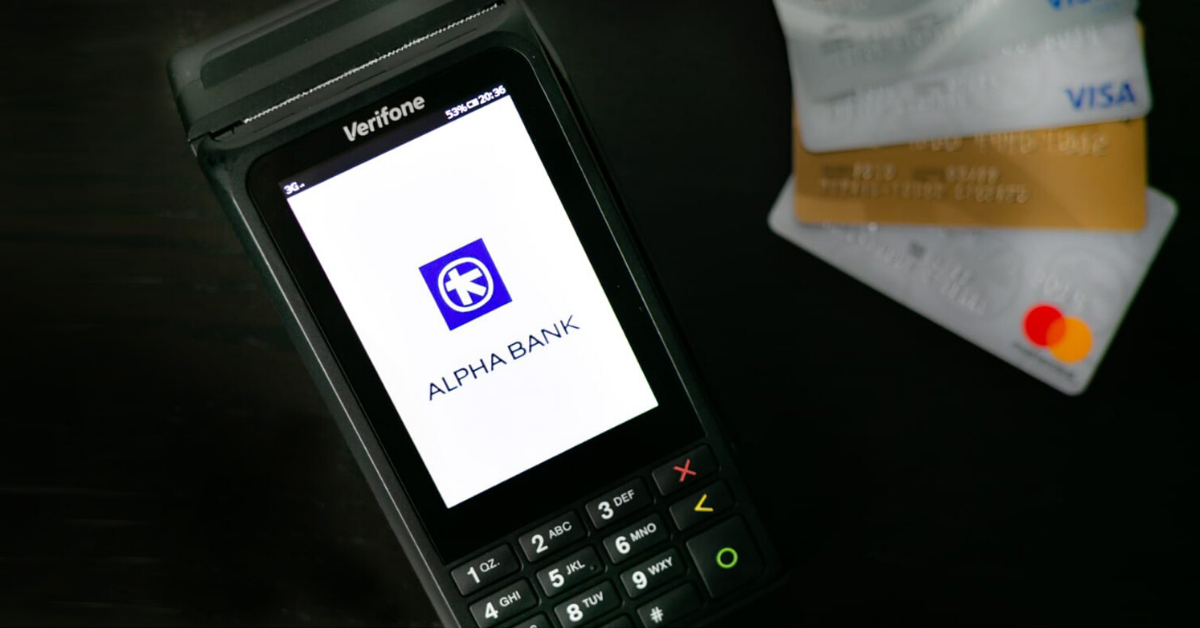 A new generation of EFT-POS terminals – Verifone Engage – is being introduced in Romania by Alpha Bank, marking an evolutionary step in the payments market. These terminals have been developed to the latest standards, offering enhanced user experience, increased speed, maximum security and an easy integration with other systems. With the previous generation (VX) Alpha Bank and Printec already gained a solid experience in the local market, successfully integrating payment terminals with loyalty systems, different ERP solutions and kiosks self-service systems.
As the full certification of the new terminals has been achieved by Alpha Bank, the new models will soon be introduced in the Bank's portfolio of acquiring services and the terminals will be available to Romanian merchants.
The new Verifone Engage terminals are built around a very powerful and secure platform in respect to both hardware and software, providing high performance operations in context of full compliance with the latest PCI and EMV standards. In a market showing a permanently increasing demand for better operational efficiency, high-quality user experience and complex diversity of value-added features, Verifone's Engage terminals clearly differentiate from the crowd. High-end features such as increased memory and internal processing power, high-resolution color screen with improved graphics capabilities, touch screen control and 3G/4G/WiFi/Bluetooth radio communication, all contribute to an excellent customer experience.
Although contactless technology has been gaining ground for the last few years, the latest developments around the COVID-19 crisis have led to a wider and faster adoption by consumers. Due to their portable functionality, engage terminals not only allow for contactless transactions at the point of sale, but are also the best option for delivery services, couriers and any other service that is increasingly being used during this period and has a distinct need for safe, contactless transactions.
"Alpha Bank Romania remains committed to helping its Customers successfully overcome this difficult time and take advantage of future growth opportunities. As part of our efforts, we have teamed up with Printec to provide a new, advanced and flexible payment infrastructure. We are confident the new generation of POS terminals will be welcomed by our Customers, leading to an enhanced payment experience in the Romanian market." said Mr. Cristian Dragos, Executive Vice President for Retail Banking, Alpha Bank Romania.
"We are very happy to work with Alpha Bank on this project that brings payments to a new level in Romania. Our part involves delivering EFT-POS devices, maintenance and technical support, but also analysing, designing, developing and sustaining all basic and value-added applications on the software platform. Our focus is always to combine our technical expertise and solid software experience in order to translate our customers' needs to tailor-made, fully featured solutions." said Ionut Cristea, Country Manager for Printec Romania.