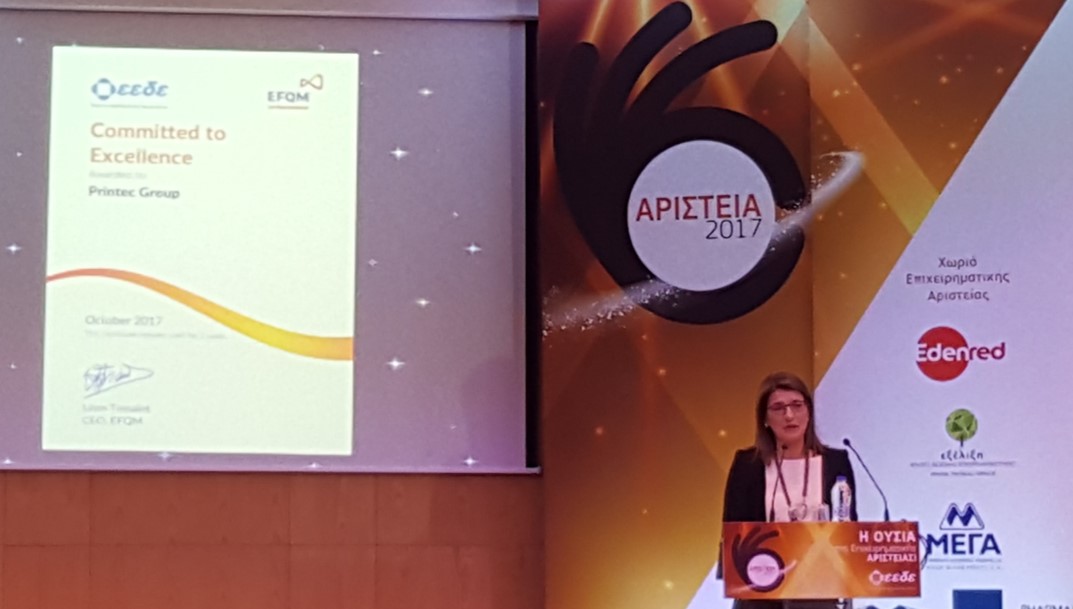 The award comes from EFQM with a mission to be the driving force for sustainable Excellence in Europe. Printec is committed to excellence and continuous improvement; as such, the company was recognized as "Committed to Excellence" for 2017, according to EFQM standards.
EFQM's Excellence Model has been a blueprint for organizations to develop a culture of excellence, to access good practices, to drive innovation and to improve their results. Printec went successfully through a thorough examination of internal programs, management practices and processes for all 17 countries where it operates, proving that quality-driven management can make a difference across geographies, functions and cultures.
Our company is proud of this great achievement, as it officially confirms our focus in gaining knowledge, improving performance and making more informed decisions, all in order to be able to better understand our customers, employees and stakeholders.