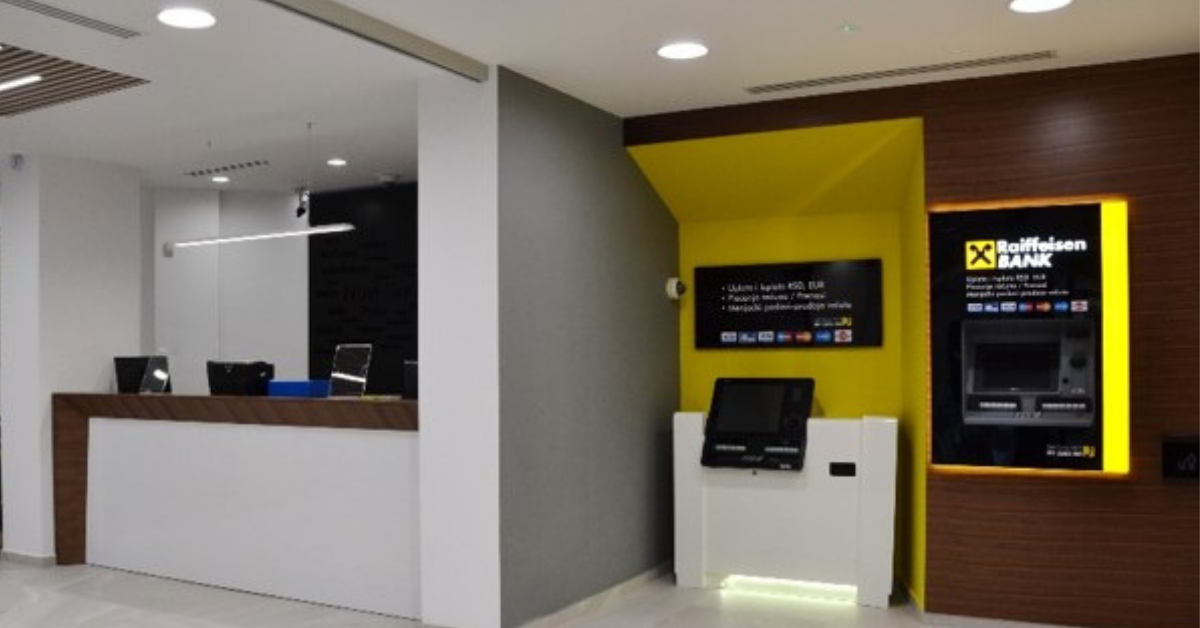 We are proud winners of the WITSA 2017 Global ICT Excellence Awards, where we were recognized with an Honorable Mention for the category Private Sector Excellence Award, and more specifically for our branch transformation project with Raiffeisen Serbia.
WITSA is the most comprehensive and influential entity representing the Information and Communications Technology (ICT) and services industry in the world, while the awards recognize the entities that made the most significant contributions to mankind in 2017. Printec was awarded an Honorable Mention in the category 2017 Private Sector Excellence Award, for its branch transformation project with Raiffeisen Serbia.
The bank has been increasing its branches in Serbia, reaching out to more customers and making its services more accessible. Thus, they decided to introduce a bank yourself concept, where each customer would have personalized functionalities, while making consultants available for more complex customer requirements. The solution includes customized ATMs in the branch, where customers will be able to perform a number of personalized transactions by themselves including cardless or cashless transactions. At the same time, the bank offers a modern and unique environment for its customers, reducing queuing times and offering a personalized experience. Through these next generation ATMs, the bank is also able to collect customer information (such as email) and extend working hours of the branch without incremental costs.
Marina Mavrommati, Printec Group CEO, said: "We are particularly proud for this international award, as it recognizes a project that helped our customer change their own customers' experience in the branch, allowing them to perform more transactions over the ATMs while at the same time improving the quality of their services. Key for this project's success was finding the balance between the technology used and users' understanding of the new functionality, as well as the fact that we worked with the bank from the stage of strategic planning and all the way to implementation".