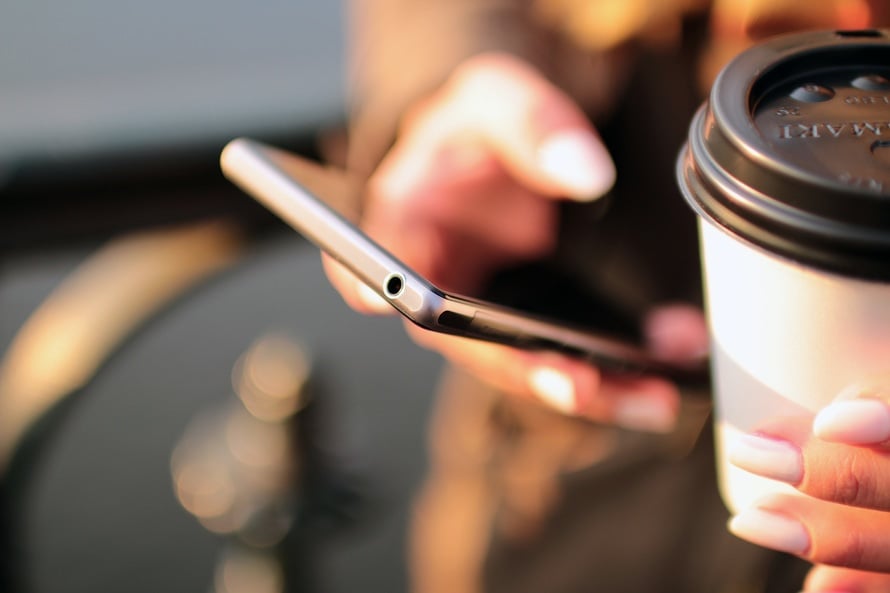 Digital transformation continues to have a crucial impact on financial institutions and banks. Traditional banks are struggling to keep up the pace with their customers' techy requirements, while challenger banks work to get attention and trust, focusing more on small businesses and customers with small and medium financial needs.
2019 will bring another wave of big challenges and changes for the financial domain as mobile banking and payments, blockchain and big data claim to stay in the center of attention. Forbes writes about a financial shake-up, as instead of human interaction customers want a better 24/7 connectivity, top data security, more mobile options and easy to use apps and banking devices.
What would the best approach be to get to the top of digital-minded banks?

The focus should be on two fronts: Omni-Channel Banking and Opti-Channel Banking. These two derive from the multi-channel banking concept which consists of trying to be available for your customers on as many channels as possible.


Omni Channel Banking

Omni Channel Banking requires a well-thought-of infrastructure that gives the opportunity to your customers to have a seamless experience across the different channels available to them. This infrastructure should cover both online and offline environments and should provide the same set of capabilities in the same look & feel.


Main Features
Channels integration and synchronization
Customers use different channels to make transactions without having to enter their credentials each time. The systems synchronize information between platforms, chatbots, call centers, and local branches, and ensure an integrated and linear operational process.



Seamless customer experience
Customers decide what channels they prefer to use for each banking operation: send money, apply for loans, make savings. This way they get more flexibility and mobility, and the bank is regarded as more user-friendly and innovative. All services can be accessed through different devices, inquiries can be solved through apps and machines, and these aspects transform the customer's journey into a seamless and satisfactory banking experience.

Personalized banking strategy
All services are personalized according to customers' profiles and transaction history, making communication more effective for the customer and more profitable for the bank. Additionally, the bank can create a proactive communication strategy to encounter its customer needs and future actions.



Advanced Data analysis


Through the omni-channel strategy, banks accumulate a big amount of data about their customers and their actions. The next step is to interpret and process smart data to create successful products and offerings for them. Challenger banks already do that, being more customer-centric than traditional ones. However, big institutions can nurture the existent data and implement digital banking strategies because they benefit from the advantage of the trust gained in time.

Banks can overcome global challenges by:
reinventing physical interaction;


developing omni-channel communication.





---
Read about The driving forces of Branch Transformation
---
The NEXT level is an Opti Channel Experience

An Omni-Channel strategy gives your customers the opportunity to connect with the bank in various touchpoints having a seamless experience, while Opti-Channel refers to the process of channel optimization, and a more personalized approach in communication with your clients.

Opti-Channel Banking takes the new technologies further, implements AI, Machine Learning and Big Data, and offers customized products for each customer. Banks are able to know more about their customers' preferences and can provide targeted, relevant and specific communication.

Customers expect to have an optimal interaction with their bank. That means they need to receive the right messages, at the right time, on the right channels using new technologies such as geolocation and artificial intelligence. Maybe for other industries, it's easier, but for financial institutions it is necessary.

A next-generation banking experience means not just being present on many different channels, or reacting to their needs real-time. It is about being proactive with your customers taking into consideration their specific needs, activities, and capabilities.

Think of a customer of yours, traveling away from home at the beginning of the month. An omni-channel strategy would allow this person to pay through any channel (mobile, e-banking, ATM, etc). An opti-channel strategy would allow you to send a push notification through your bank's app to remind them to make a payment due that day (through the app); this is what they need, when they need it, through the channel available to them.
Digital Transformation solutions such as Electronic Signatures, Digital Signage & Smart Queuing, Virtual Teller Stations or Self-Service Kiosks increase the opportunity to transform your customer's journey into a long term relationship.