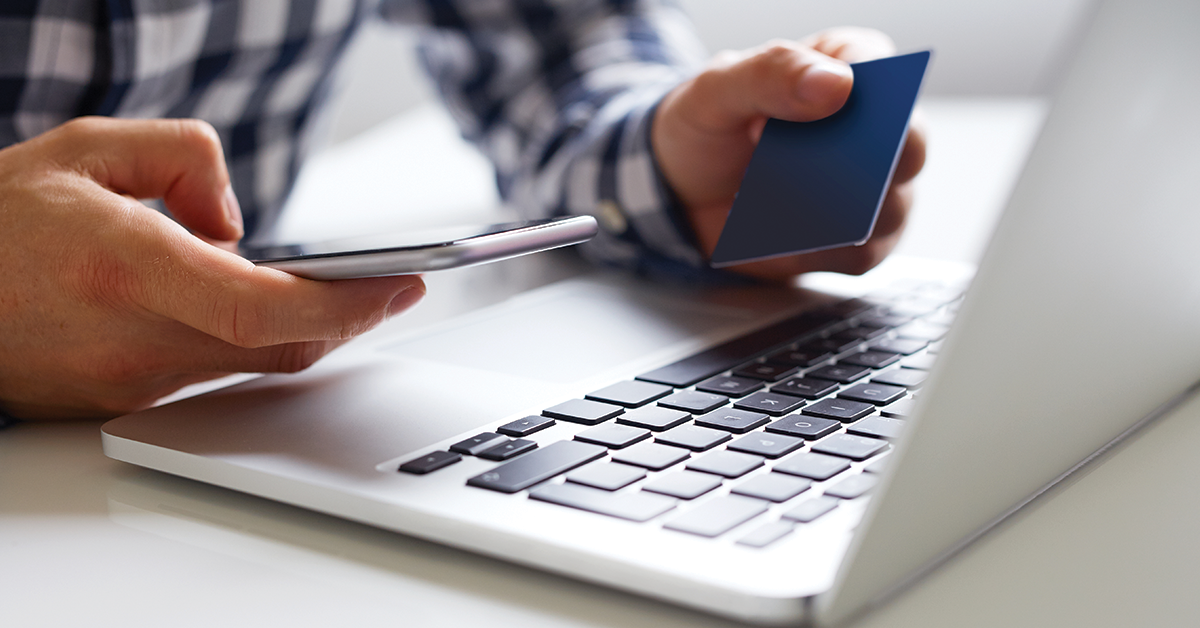 The past few years have come with innovative solutions for payment technology, which has led to a natural shift in favor of digital payments. More and more people are inclined to adopt new digital payment trends for several reasons including speed, convenience, and security.
The Payments Methods Report 2018 issued by THE PAYPERS presents the key trends and developments in payment methods by highlighting the innovation, challenges, and developments in the use of the most important payment methods.
2019 is set to bring new positive changes in the way purchases will be made. To make things clearer, we have listed 5 of the most interesting payment technology trends projected for this year:
1. Artificial intelligence is on the rise

Despite the general fear built around AI mythology, this technology has proven to be extremely useful in cutting-edge fraud detection, consumer-facing technologies, and cyber defense. It is without a doubt that AI is doing a lot more for the general good than the public realizes, which is why companies will keep using it this year.

More operations will become automatized in the process. Voice assistants and loyalty programs are said to be powered by AI for Visa in 2019, and the main goal is to focus more on new customer-experience designs and on embracing new interaction models.

2. Millennials are playing an important role in designing and using future payment methods

They are an important segment in the consumer market and it is high time their needs are met. Millennials have made it clear by now that they favor frictionless experiences while purchasing goods and, as they come into the workforce, they have put serious thought into designing those methods. The focus is on immediate value and access to infinite choices. One good example of that is the high usage of our mobile devices for online and touch-app purchases, but this is merely the beginning of what technology can do.


2019 trends focus on transparency and personalization, which will generate huge opportunities for banks and merchants to incorporate more specific needs and desires of the millennials in their 2019 payment technology systems.


The trending emphasis on seamless payments will also contribute to this shift. Most app experiences released in 2018 have already made the payment process almost invisible so that the user does not focus on filling the payment details but on experiencing the purchased service. Increasingly popular online subscriptions store payment information to simplify the whole checkout process and a greater variety of seemingly effortless payments will be emerging in 2019.

However, the issue of authentication is still a debatable topic and it remains unclear how frictionless it will turn out to be. SEPA Instant Credit Transfers will have a significant impact on the European payments landscape in 2019, especially when it comes to reducing cash and cheque usage, as well as for creating an integrated European single market. That is an objective also shared by PSD2 (Revised Payments Directive – implemented in the European legislation directive in January 2018).


Find out what are the challenges for the financial institutions in the process of Digital Transformation. Read about Healthy habits for successful banking, and you will have insights upon:
The main strategic steps in the digital age

Trends and challenges for banks in the next 5 years

3. Biometrics will be trending in 2019 payment methods
Since millennials are more and more inclined to adopt frictionless experiences and instant results, biometric payments are no longer the subject of a distant future. Visa Chief Risk Officer Ellen Richey has recently estimated that introducing passwords and PIN codes will become a thing of the past in 5 years' time while biometrics will quickly replace authentication processes for access and payments.


Card schemes like Mastercard and Visa have put a lot of effort towards building important partnerships to merge their technology with innovation. Visa has launched the pilot of a new dual-interface (chip - and contactless - enabled) biometric payment card with Mountain America Credit Union. This will be the first pilot in the US to test an on-card biometric sensor for contactless payments. Cards with embedded biometric authentication will make it easier for consumers to pay in stores and online. According to Visa's own research, shoppers will also prefer fingerprint authentication to chip and PIN.


As ML (machine learning) and AI (artificial intelligence) continue to make progress in fighting fraud in the back-end, consumers will benefit from a more simplified and seamless payment method on the front-end. Far from the "retail apocalypse", this trend has already proven to be delivering faster and more relevant retail experiences.


4. Shopping will be moving from DIY to DIFM (Do It For Me)
Constant use of mobile devices and the explosion of apps has enabled customers to be more self-reliant into purchasing goods and solving customer-care issues. Thanks to the introduction of voice-based assistants, chatbots and AI, the trends are shifting from DIY to Do-It-For-Me.


Facebook alone offers 300.000 chatbots in its messenger service, ready to assist users with their issues. Financial chatbots are highly appreciated for their efficiency, speed, and personalization, which in return equalizes the experience of talking to a competent customer service assistant at any given time.


According to WorldPay's Global Payments Report 2017, bank transfers are set to become the second most popular payment method globally by 2021. These transfers are an attractive option for online merchants and consumers because of their low acceptance costs and the convenience they provide for online shopping.


The trending fast, frictionless payment transactions to meet customer expectations, however, are putting increasing pressure on banks and merchants regarding current fraud rules. The tension between providing a time efficient and secure customer experience and the need to combat fraudulent purchases will, however, push merchants to reevaluate the multitude of purchase methods, giving leverage to machine learning.

5. The number of cross-border e-commerce transactions will increase

Over 70% of online buyers have made at least one purchase from a foreign site in 2018. It is expected that by 2020, more than 200 million Chinese will be cross-border shopping, generating an immense transactional value estimated at 215 billion euro.

As the number of Chinese tourists has exploded in recent years, WeChat Pay and Alipay adoption have also grown in Europe and the US. The two payment methods are no longer confined to China – they can be seen in more and more countries. If the use jumps from Chinese nationals to Western consumers, these two apps could define a new standard for convenience, one that Western consumers have never experienced before and one that no other company can currently match.

Cross-border e-commerce is on a continuous growing trend, which has led merchants to explore new methods of giving their customers easy access into purchasing their goods and/or services by choosing a preferred local payment option. Digital payments, besides being easier to track and follow, generate more tax revenues and contribute more to the growing global economy.


Final Words

Digitization has shaped the way companies communicate with their customers, which has led banks and merchants to engage in new ways of creating branded experiences on platforms where people spend most of their online time.
In the digital world, success used to be measured by the amount of time users would spend on the company website, whereas 2019 will be the year of speed and efficiency. Customers want apps and platforms that quickly meet their demands, therefore the measurement of success in payment methods trends of 2019 will no longer be "time spent" but "time saved".
This year promises to be an exciting one for e-commerce and e-payments, so check our multiple payment channels available for your customers.