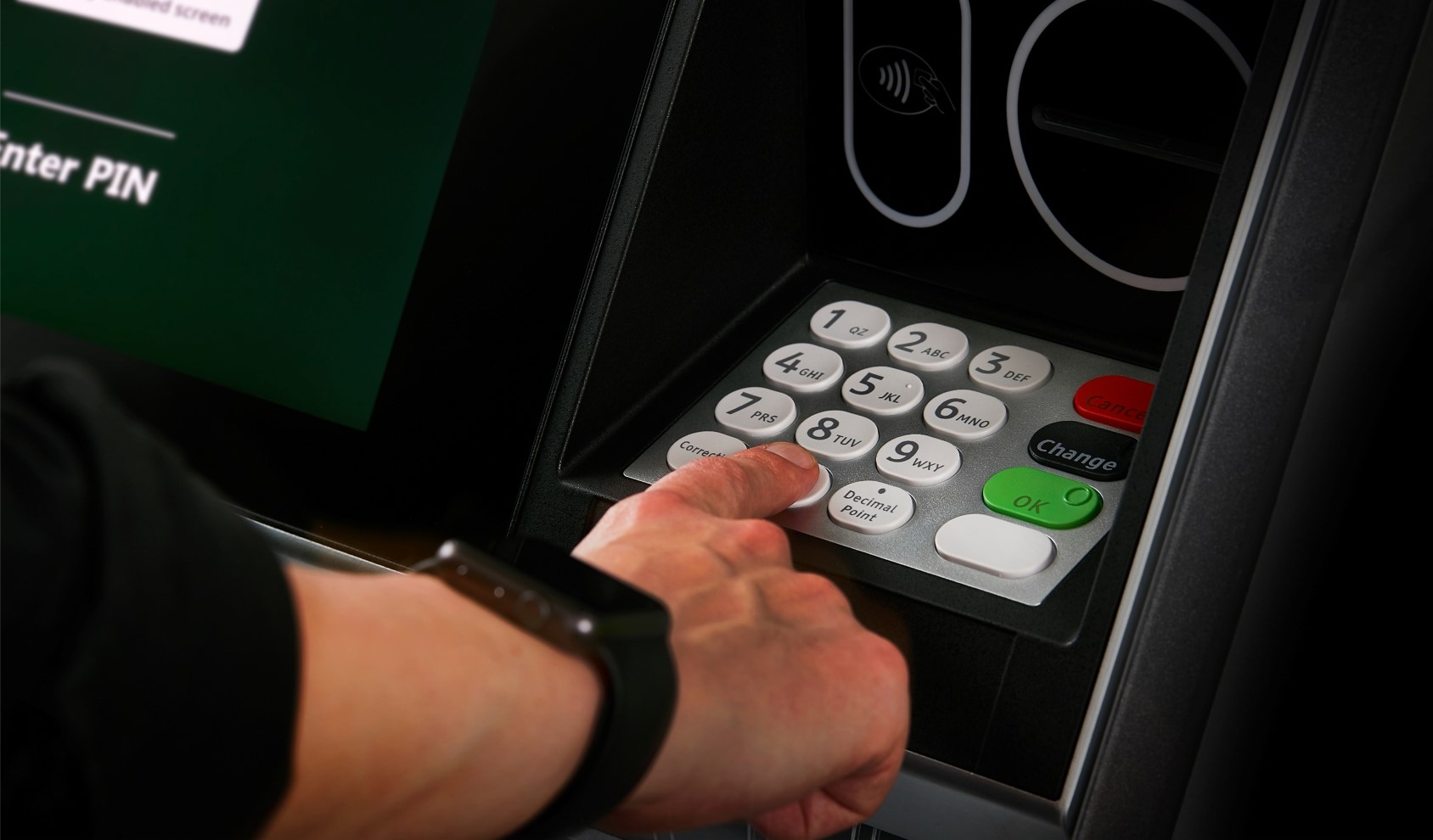 Technology company Printec cooperates with Alpha Bank and activates voice guidance at the ATM. Through this initiative, the Bank wants to ensure all Customers receive the same level of service, ensuring with this functionality ATM access for people who are visually impaired. As part of Alpha Bank's ongoing efforts to improve the experience of all Customers, the Bank trusted Printec with the implementation of this project so as to ensure easier access and a better experience for the Bank's Customers with limited vision.
In order to implement this project certain limitations had to be taken into account, including the fact that the ATMs in the field come from two different vendors, as well as the need for an environment that will support a variety of languages, with the most important ones being English and Greek. Printec, leveraging the capabilities of the existing NCR software running on ATMs, and combining it with modern voice recognition technologies - also from NCR - has enabled the ATM to convert the messages displayed on the screen into voice instructions. Thus, a user with limited vision can now connect his or her headphones to the ATM, automatically activating the voice guidance functionality, and in combination with the numeric keypad perform the basic transactions on the ATM.
So far, this feature has been activated in more than 100 ATMs, covering a significant part of the existing network and enhancing the experience of Alpha Bank's Customers.
"The possibility of making transactions with voice guidance is expected to significantly facilitate the daily lives of our visually impaired Customers, as it has been especially designed to meet their needs in the best possible way. The voice guidance option will soon be available in more of our Network's ATMs, offering the possibility of even more transactions, including that of accepting cards of other Greek banks, through the DIAS system", said the Manager of Alpha Bank's Digital Networks Division, Sotirios Kiriakos.
"We are extremely proud to extend our partnership with Alpha Bank by implementing such an important project which facilitates the daily lives of our fellow citizens with visual impairments, which improves their experience, but also gives them the confidence and security they need when making a transaction at the ATM. Our goal at Printec is to always combine the latest technologies with our vast experience in transaction automation to offer tailor made solutions to our Customers", mentioned Georgia Botsika, Cluster General Manager for Greece and Cyprus.