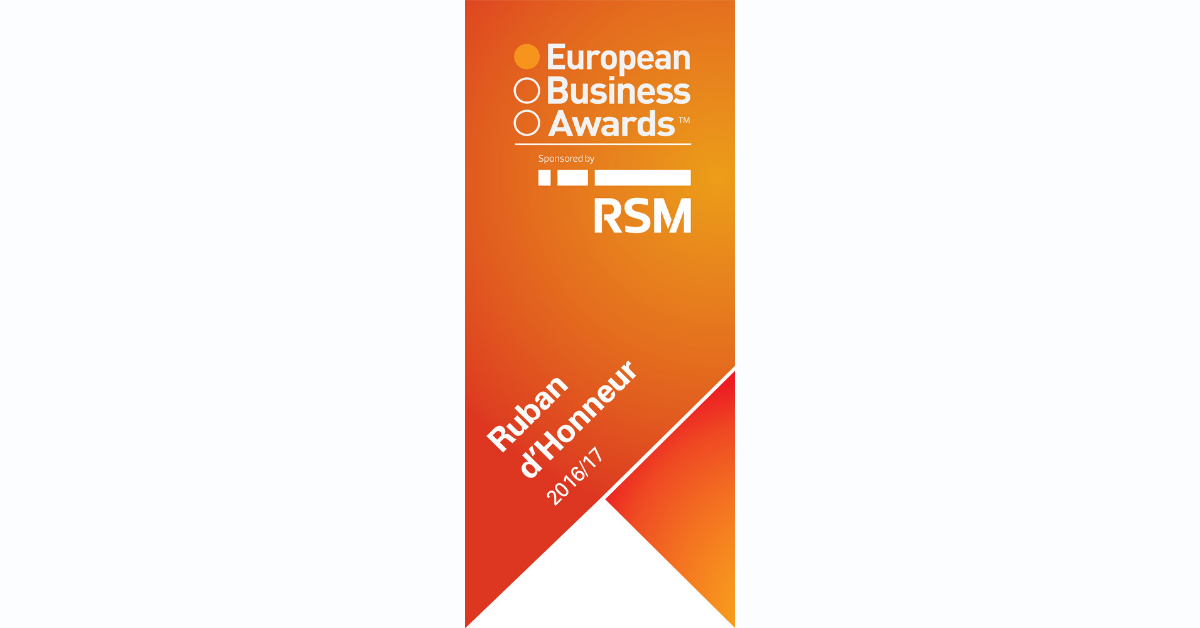 Printec Group has been named as one of the finalists, and Ruban d'Honneur recipients, in the 2016/17 European Business Awards for the category: Business of the Year with Turnover of €26-150m.
This is a great achievement, as Printec Group is one of 10 finalists of its category in Europe, chosen by a panel of independent judges for displaying the core values of innovation, ethics and success.
"The values of the competition are critical for us: innovation is at the core of our business as we offer Transaction Automation technology solutions, while doing business in an ethical manner is priority for all Printec people. What makes us happy is that the way we are applying innovation and ethics has led to business success", said Marina Mavrommati, CEO of Printec Group.
Adrian Tripp, CEO of the European Business Awards said: "To survive in this economic climate is hard enough, so to innovate, prosper and grow as this year's Ruban D'Honneur recipients have is truly remarkable. Europe needs more companies like these. Well done to them all."
Printec Group is also taking part in 'The Public Vote', where the public choose 'National Public Champions' for each country. To vote for them go to: www.businessawardeurope.com. The company with the most votes in each country wins and will be announced on 6 March.