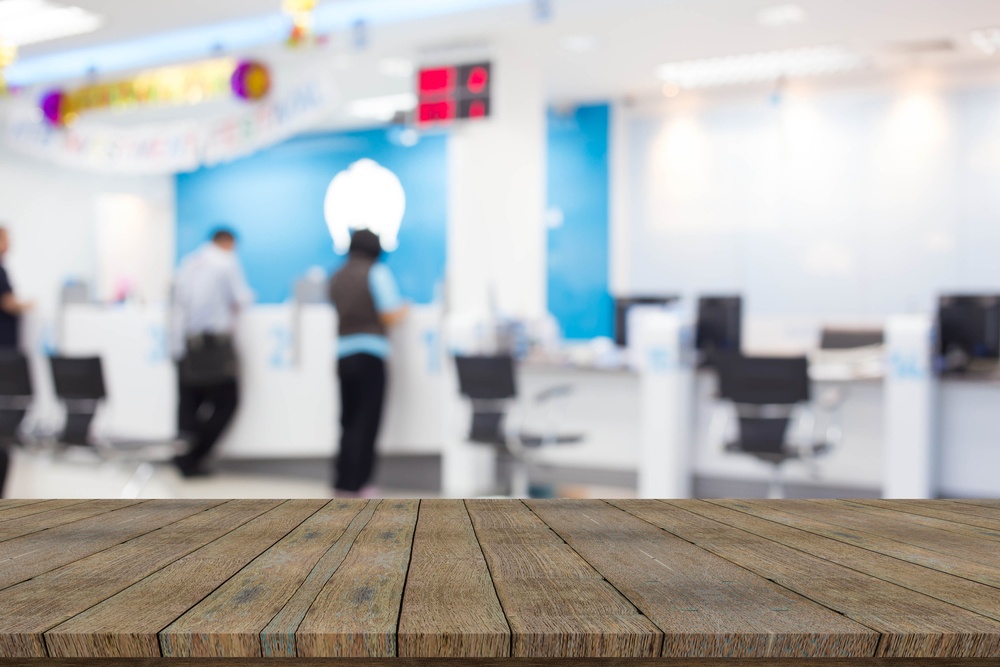 The retail banking customers needs and expectations play an essential role in choosing or leaving a bank. To have a fully functional and long-term customer acquisition and retention program you need to put their needs at the core of your business, especially when introducing new digital services.
Take a look at the following 5 key needs that every bank should consider before introducing any new digital service.
1. Time Efficiency
Need: For retail banking customers the time pressure is huge. "Running out of time", "Trying to save some time" or "Being against the clock" are probably the most popular expressions for your customers' day-to-day lives. So, what they really need is to make transactions faster.
Expectation: They are looking for faster and easier services for routine banking transactions.
Example: Self-Service Kiosk solutions allow your customers to ask for information, as well as perform a wide range of transactions (such as banking transactions and payments), while your employees will have more time to engage in higher-value interactions. Outside the branch and in your customers' business, our smart safe products allow for fast and secure real-time cash deposit from the point of sale.
2. Security Guarantees
Need: From the very first interaction all bank customers need to know that every service is secure and able to keep their personal data safe.
Expectation: Customers expect that the bank will provide them with enough information on how its services work and how safe they are. They are also expecting real-time support every time they have questions or doubts about their data security.
Example: eSignature solutions can change the way customers interact with their banks, with the great advantage of having the entire process executed in real-time while the signed document can be approved and submitted instantly in a safe and secure manner. Based on the new regulation, our eSignature solution supports:
Qualified Electronic Signatures
Remote Qualified Signatures
Advanced Electronic Signatures


Types of signatures supported:
Biometric - forensic identifiable data like speed, acceleration, rhythm, pressure.
HTML5 - authentication, sign action, audit log.
Certificate-based (issued to a person) - pure-digital signature, smartcards & tokens.


eSignature brings:
Flexibility - allows customers to sign any document, at any place and at any time.
and
A unique experience for customers - signing only one page of a single electronic document is not only faster but allows for instant processing of the transaction, while keeping documents in order both for the bank and for the customer


3. Cost optimization
Need: Customers are looking for banks that are able to offer their services at a competitive cost. Despite the fact that customers avoid time-consuming services and processes, when it comes down to costs they are more willing to spend hours comparing costs from different financial services providers.
Expectation: Faster and more efficient services mean real benefits for customers but also reduced costs for banks. Your customers expect their bank to rationalize their operation so as to provide competitive pricing and a full benefits package: personalized experience at an affordable price.
Example: Our Self-Service Kiosk solutions help the bank achieve significant efficiencies in terms of time and effort of their people in the branch. While the bank staff has more time to engage in higher-value interactions and sell profitable products and services to the customers, managers will have the opportunity to adjust costs in terms of more optimized financial offers.


4. Unique experience & flexibility
Need: Retail banking customers need a variety of options, close attention and relevant offers from their bank.
Expectation: The banking environment is competitive and customers migrate from a bank to another very often. Until enrolling them in any loyalty program, banks must provide them with flexible and personalized services that respond correctly to their specific needs.
Example: An efficient self-service concept is exactly what your customers need in terms of flexibility and experience. This solution includes customized ATMs in the branch as part of the 24/7 self-service zones, where clients can perform a wide scope of transactions without having to queue at the tellers' at any time. Multicurrency payout and deposit, cash and cashless FX exchange, credit cards and cash loans payments, bill payments with payment card or with QR code authentication are available to customers on these new generation ATMs.
5. Common social values
Need: Retail banking customers perceive financial brands beyond their services. A bank should constantly prove its interest to provide a solution for a better future.
Expectation: Customers expect that the bank's voice expresses strong social values such as respect for the environment, support for national businesses, involvement in educational programs.
Example for a time-efficient service: The investment in smart banking has also an important social component. eSignature is a top of mind example taking into account that the electronic signature could help a bank save about 100,000,000 sheets of paper every year, a quantity equivalent to more than 10,000 trees*.

*estimation based on current implementations, could vary depending on bank size and paper-based processes