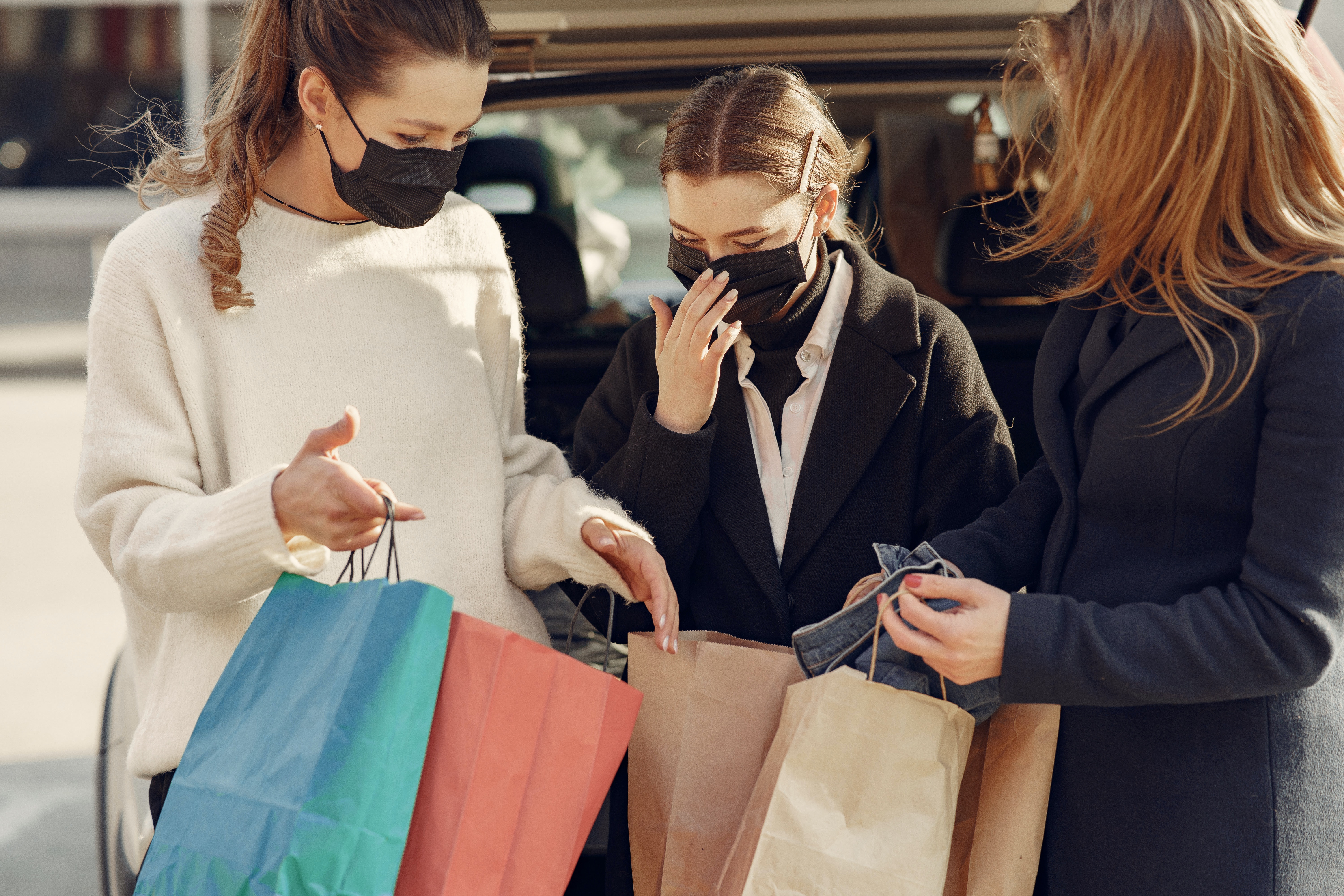 The way we work and live has changed in ways many of us couldn't have imagined; from how we interact with our friends and family to working from home and shopping online. COVID-19 has caused significant changes to daily life around the globe, some of which will likely stick. Retail is undoubtedly one of the industries most impacted by COVID-related trends.
The pandemic that hit us last March changed the world as we knew it. Consumer behaviors were shifted and public spaces – including retail locations – were widely shut down, forcing retailers who were already in flux to wonder how they can keep their businesses up and running. New ways of selling and fast adoption of digital tools were born out of necessity this past year and many will be shaping the retail landscape in 2021.
The changing consumer needs set the tone
As consumers try to cope with and adjust to life in a new normal, they're looking to retailers to offer more than business as usual. Customers seek greater flexibility, choice, transparency and control in how they shop without compromising on the level of personalized experience and service they expect. As their needs change, they expect that their beloved brands will be able to adapt alongside them.
More specifically, consumers seek more control over their in-store experience and aren't willing to compromise on the quality of their experience. At the same time, physical distance and hygiene play a crucial role, with 89% of shoppers being concerned about shopping in physical stores, with the #1 worry for shoppers is being too close to other people. As always, technology steps in to assist retailers to become more agile and respond to the sharp increase in customer inquiries, providing new levels of transparency via live wait times and appointment booking services, for example, as 39% of shoppers are troubled by long lines seen to enter many stores and at checkout. Especially now that physical interactions are limited, consumers expect retailers to lead with empathy, placing great value in businesses and brands that follow a 'people first' approach and supporting their communities.
In the span of a few months, what started as a global health crisis has also morphed into an economic crisis. How will the world of retail continue to change in 2021?
Digital is a top priority
2020 was a year of forced change – most retailers turned to digital channels in order to survive the pandemic, recognizing the value of digital transformation and adapting to new safety guidelines.
This past year we had to take our lives online and shopping was no exception. Online commerce boomed and deliveries have been arriving the one after the other in our homes – from food and clothes to gym equipment and furniture, all of our shopping moved online. According to data from ESET, now 70% of Americans are shopping more online than they did before the pandemic.
As e-commerce grows, brick-and-mortar stores will need to invest and restructure, bringing the convenience of online shopping to physical stores, and the interactive environment of offline shopping to the world of e-commerce. While the rule has been for offline retailers to join the e-commerce world, we have also seen online players investing in brick-and-mortar presence with a strong focus on technology – Amazon's famous cashier-less stores is the most striking example. There is no doubt that consumers will get back to visiting stores once the circumstances allow it, but the issue of safety – masks, barriers, sanitizing efforts and physical distancing – alongside convenience and the in-store experience will be crucial influencers of a shopper's decision to shop in a particular store or not.
The COVID-19 crisis settled any lingering doubts that the future of retail is digital, with the Amazon effect accelerating. Whether the pandemic ends tomorrow, in few months or in a year, there is no going back and the industry must rely on digital for both online and offline interactions.
The last mile reimagined
The last mile will get a much needed tune-up. With the constraints on last mile coming to a head during lockdowns and the peak holiday 2020 season, retailers struggled to cope with the demand and reimagined ways to get their goods into the hands of customers, preventing their frustration from delayed shipments. Retailers have repurposed store employees to support an owned delivery mechanism, while others selected taxi companies to handle their shipments. At the same time, with specific courier services expanding beyond food delivery, and Uber acquiring food delivery start-up Postmates, customer options become more diverse and the reliance on traditional courier services will decrease.
That was a big lesson from the 2020 shopping season for retailers; it is now clear that they need to offer customers more delivery options and flexibility, while ensuring a seamless customer experience. Safety and hygiene, on the other hand, have also been a major concern for customers this year who wish to avoid store visits, but expect flexible delivery options. Under these circumstances, consumers are much more likely to use buy-online-pick-up-in-store (BOPIS), curbside pickup, and drive-through options. Retailers need to make the last mile easier for customers and connect the digital shopper with product and services.
Purpose is the new black
Even though social distancing has replaced everyday face-to-face interactions with digital ones, human connections continue to drive consumers' preferences and brand choices. As consumers navigate today's landscape, they expect retailers to lead with purpose and empathy as they introduce new products, campaigns, and messaging, and create a culture of inclusion.
Consumers place greater value in companies prioritizing people over profit, supporting their local and national communities and committing to sustainability. In fact, 77% of consumers agree they feel more positively about brands making an effort to support society at the moment. Just as with digital, retail leaders need to ask themselves: how do we embed these into our business?
2020 was no doubt one of the most challenging years for retail. But this year, retailers should begin a path to recovery, embracing change and looking for new opportunities, while innovating and reconnecting with customers in new and different ways.
Our retail and payment solutions can help merchants adjust to, and even thrive in, the new era:
PayMod: a modular and flexible system for unattended payments, offering a convenient and secure way to expand the business operating hours and provide superior customer experience, without the need for physical presence of staff.
Self Checkout: a checkout process that puts consumers in control of the shopping transaction from start to finish, reducing waiting times, supporting physical distancing and making store employees available for other operations.
Click & Collect: a delivery model for customers including grocery and parcel delivery lockers, allowing retailers to provide greater flexibility, while reducing the logistics costs and being able to offer 24x7 services.
Self-Service Kiosks: with intuitive interfaces and easy to follow instructions, kiosks help customers easily find and purchase what they need, while minimizing human contact and reducing exposure to contaminating factors.
Smart Queueing: a queue management system can help manage visitor and customer flow, reducing and re-organizing waiting queues and improving customer experience.
clickID: a multi-channel onboarding, identity verification and eSignature platform. It revolutionizes the way you interact with customers, ensuring a seamless, secure and compliant digital onboarding and identity verification experience.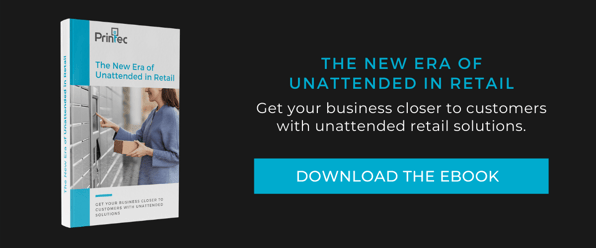 Sources: Retail Trends Playbook 2021 | psfk in collaboration with Microsoft, Retail Trends 2021 | Deloitte