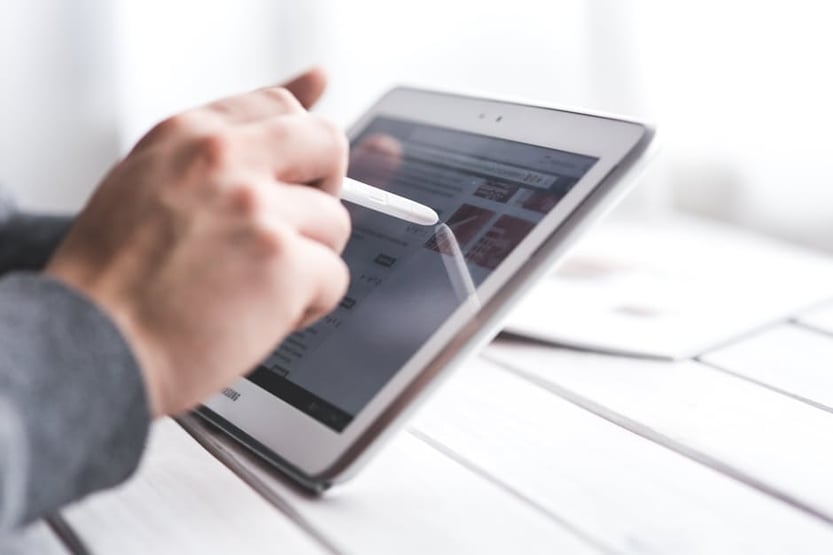 Digital transformation usually requires significant investments; but can anyone guarantee great impact and results such as higher customer acquisition, better retention rates and more transactions?
Our experience has proven that there is no straightforward answer, but usually the short answer would be "no". To smartly invest in any innovative solution it is essential to look beyond technology and keep your focus on how your customers will experience your new service.
A lesson to be learned about innovation in banking
We've recently discussed with one of our clients from the banking industry about the importance of customer education once a new - digital - service has been launched. Our discussion partner shared with us an interesting experience that may serve as a powerful lesson to be learned for any financial institution that intends to make new investments in digital transformation.
Not so long ago the bank decided to invest in digitally transforming their services. They implemented next-generation technology that would allow their customers to perform more transactions in their branches. This way they would minimize the time in the branch for customers, reduce queues and significantly improve the customers' experience in the branch.
Soon they realized that delivering a smart and user-friendly service is not necessarily something that the customer will fully enjoy at once. A few weeks went by and the customers would not take advantage of this new technology; they seemed to ignore all the extra functionality and continued to do what they always did.
It became obvious that something had to be done. The bank realized that what was missing was customer awareness (learning about the new functionality) and education (learning about how to use it). With a carefully laid plan, the bank managed to make its customers aware of the new technology and how it can make their lives easier. From their end, customers started using it and significantly improved their experience with the bank.

Checklist: top things banks need to do to educate their customers
Segment your

customers in categories

(products / services they are using, how tech-savvy they are, etc);

Develop a dedicated strategy on how to generate awareness on your new service / offering

Explain the benefits and educate them to fully enjoy using the new services;

Make sure that your educational program is easy-to-access and available on key-channels (use analytics insights and sales feedback to identify where they are spending more time and what information they are looking for);

Train your staff to promote and explain the new digital services; you will need to have more people available during launch and reduce resources as the customers become familiar with the new technology / tools

Develop dynamic educational content to deliver your messages where appropriate (tutorial videos or simulation videos);

Focus your messages on "what's in it for them" and how secure the new services are;

Make customers aware of the technical support they can receive;

Constantly optimize your program starting from real feedback and analytics insights.
eSignature: a win-win success story from Piraeus Bank Group [case study]

eSignature has become one of the most popular digital solutions for banks. Why?
Mostly because eSignature allows customers to sign electronically, skipping the multiple copies, printing and use of paper. Plus, their signature can be verified through biometrics like pressure on the pad, speed and acceleration variations, angle holding the pen, ensuring ultimate security in the process. With our eSignature platform, banks are in control of all documents requiring authentication or verification.
Those were the arguments that convinced Piraeus Bank to invest in the "next big thing" for its branches.
The challenge: Financial institutions have a number of transactions that require their customers' authentication and signature, and regardless of each transaction significance, every single one requires time and resources to be realized from both parties. Piraeus Bank, recognized that by digitizing these processes they would be able to not only reduce the resources needed and eventually the costs related to them, but also improve their customers' overall experience.
4 things Piraeus had to consider:
1. IT infrastructure: all necessary cloud services, capacity for real-time interfaces and integration of standard technologies.

2. Footprint of branch network. Massive roll-out of new services can be easily executed using a single-platform across the branches.

3. Educating both the customer and the employee: making sure that all people involved know how to use the new technologies and understand the benefits.

4. Compliance & regulatory issues: As per July 1st, 2016 EU's legislative framework makes switching to electronic and digital signatures a straightforward task.
The results: Using e-signature, the Bank reduced its expenses by removing paper, printing, physical storage and transportation of documents. At the same time it was able to increase its revenues by targeting its customers via email (which is necessary for the e-signature process), and by promoting services and products through the signature pads on the employees desks. The Bank was also able to challenge false disputes over transactions, by proving whether a signature was authentic or not using the encrypted biometric data of the signature through the certified forensic tool.

Some statistics on banking innovation
Banking innovation - as the eSignature solution from the case study above - is no longer a matter of choice. It is vital for any financial organization that intends to remain relevant on the market. That's why banking CEOs perceive technology evolution both as a challenge and as a threat, with 81% of them being concerned about the speed of the technological change, more than any other industry sector. (source: Financial Services Technology 2020 and Beyond)
As a research paper on The Financial Brand shows, even though 4 out of five financial institutions are aware that digital will completely transform the industry's competitive landscape, less than half (43%) admit that they don't have a digital strategy yet.
Another global survey that questioned 221 executives at banks across Europe, North America, Asia Pacific and emerging markets, reveals that nearly 60% of banks intend to make the necessary investment to achieve digital maturity and will increase spending by over 10% in 2018.

In brief, banking innovation is a top of mind subject for executives in the banking industry. Through innovation banks intend to gain competitive advantage, high-class customer experience and more transactions with less costs. At the same time, managers are aware that all these can be achieved only with a strong digital maturity and a smart digital strategy. But the success of these strategic approaches relies heavily on customer openness to experience digital transformation. Are you ready to help your customers understand how to do that?