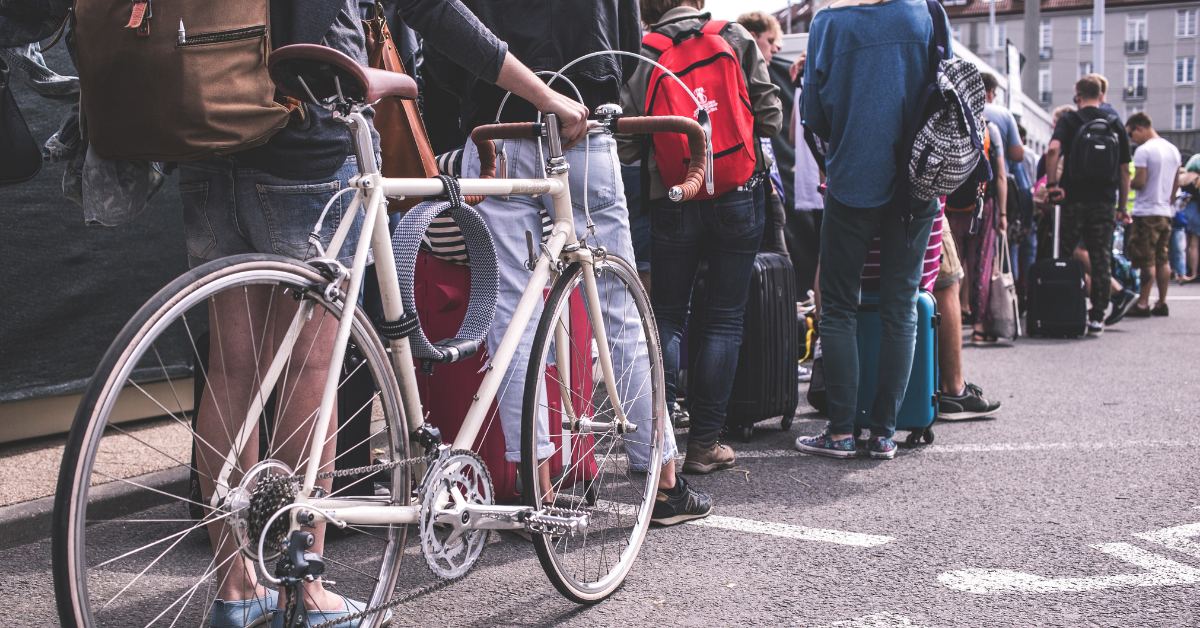 The pandemic and the need for social distancing has forced everyone - from retailers and banks to clinics and offices - to be mindful of the number of people that can coexist in a closed space. But these measures have led to a different issue: the creation of hour-long queues of (often mask-less) people wrapping around buildings.
With the second wave of COVID and the respective social distancing measures making their appearance, how can we prevent this from happening for the second time around?
Investing in queue management
A queue management system can help manage visitor and customer flow during COVID-19 and beyond in many ways. Not only does it help ensure social distancing in stores, but it can also create a positive and engaging experience.
The global queue management system market by revenue is expected to grow at a CAGR of close to 6% during the period 2020–2025 and the market size will reach USD 671 million by 2025, witnessing a rapid growth in the coming years. One of the key reasons for the rapid market growth is a shift in the usage of products from optional to mandatory, especially after the COVID-19 pandemic outbreak. The rising awareness for personal hygiene and increased focus on securing the work environment has propelled the demand for social distancing solutions, including queue management systems. Moreover, to manage customer traffic, avoid unplanned visits and decrease waiting times, queuing systems are expected to observe high adoption.
Queue management systems are witnessing increased demand from healthcare, hospitality, and manufacturing setups where these products are used in operations areas, admin blocks, and several other places. In fact, this solution domains the healthcare segment, which is expected to account for over 20% revenue share during 2020–2025. Queue management solutions are specially designed for outpatient clinics, laboratory diagnostic centers, and hospitals, enabling high-quality services and enhancing the patient experience. Implementing these systems in the healthcare sector has been growing due to the increased awareness of contagious infections and the importance of maintaining social distancing among individuals.
The current COVID-19 situation poses challenges for public service providers, as well. Many public administration and government offices need to remain open and serve citizens, even during lockdowns. Thus, government offices need to ensure a safe environment both citizens and employees, while delivering the necessary services. With virtual queuing and appointment management solutions, it is possible to manage citizen flow by easily arranging appointments online and restricting walk-in visitors. Such queuing and appointment management solution would be extremely useful for the months to come, when COVID-19 vaccination will take place.
How a queuing system works
Queuing works by eliminating the problem of traditional queuing inside or outside of stores, reducing the number of customers waiting in a store and providing an experience that makes people feel safe. This method effectively prevents messy scenes within or outside the business, like the ones we have observed even during lockdowns.
Apart from the obvious COVID-19 benefits, businesses understand customer journeys better by moving beyond the old-fashioned way of queuing, gaining a broader perspective on how customers engage, providing the insight and resources that they need to succeed and increase customer satisfaction, loyalty and business turnover.
Outside a store
When the lockdown first started, the majority of stores that stayed open, such as supermarkets and banks, asked customers to line up outside their stores, standing 2 meters apart to limit the number of customers in the store and adhere to social distancing protocols.
But, immediately after the lockdown, with the majority of retail stores gradually opening back up, we noticed long queues wrapping around blocks, leading to a huge risk to people's safety. By installing queue management systems outside the stores, customers can check-in via QR code, text message or via a store host, receive an estimated waiting time and digitally track their position in the queue, allowing them to wait in the neighboring area, or even from the comfort and safety of their own cars. Also, by using this system customers can schedule an appointment from the comfort of their home and visit the store just in time for their appointment. This way businesses can better manage customer flow, while protecting the health of their customers and staff and improving the overall experience.
In-store
A queuing system is also ideal for managing queues to in-store services. Customers can join a queue by checking-in on the premises via touch enabled devices or kiosks. During COVID-19, this might not be the best approach, but since not all customers are familiar with technology or feel confident to use it, it is necessary to offer this option.
Finally, queuing systems can be integrated with footfall counting tools to enable businesses to monitor the number of people that are inside a store at any given time. They can also be integrated with in-store digital signage solutions, displaying messages the business would like to share with customers or ensuring customers a better waiting experience as they can have visibility of the process and manage their expectations.
On top of creating health risks in queues, COVID-19 has highlighted how much time customers waste waiting in line. Everyone already knew this of course, but outbreaks and COVID-19 cases tracing back to long queues outside of stores have finally imposed urgency. Right now, queuing systems might be essential to protect people's health, but when the world reopens and we can move about safely, they will help us spend a lot less time waiting in line, and a lot more time getting stuff done.