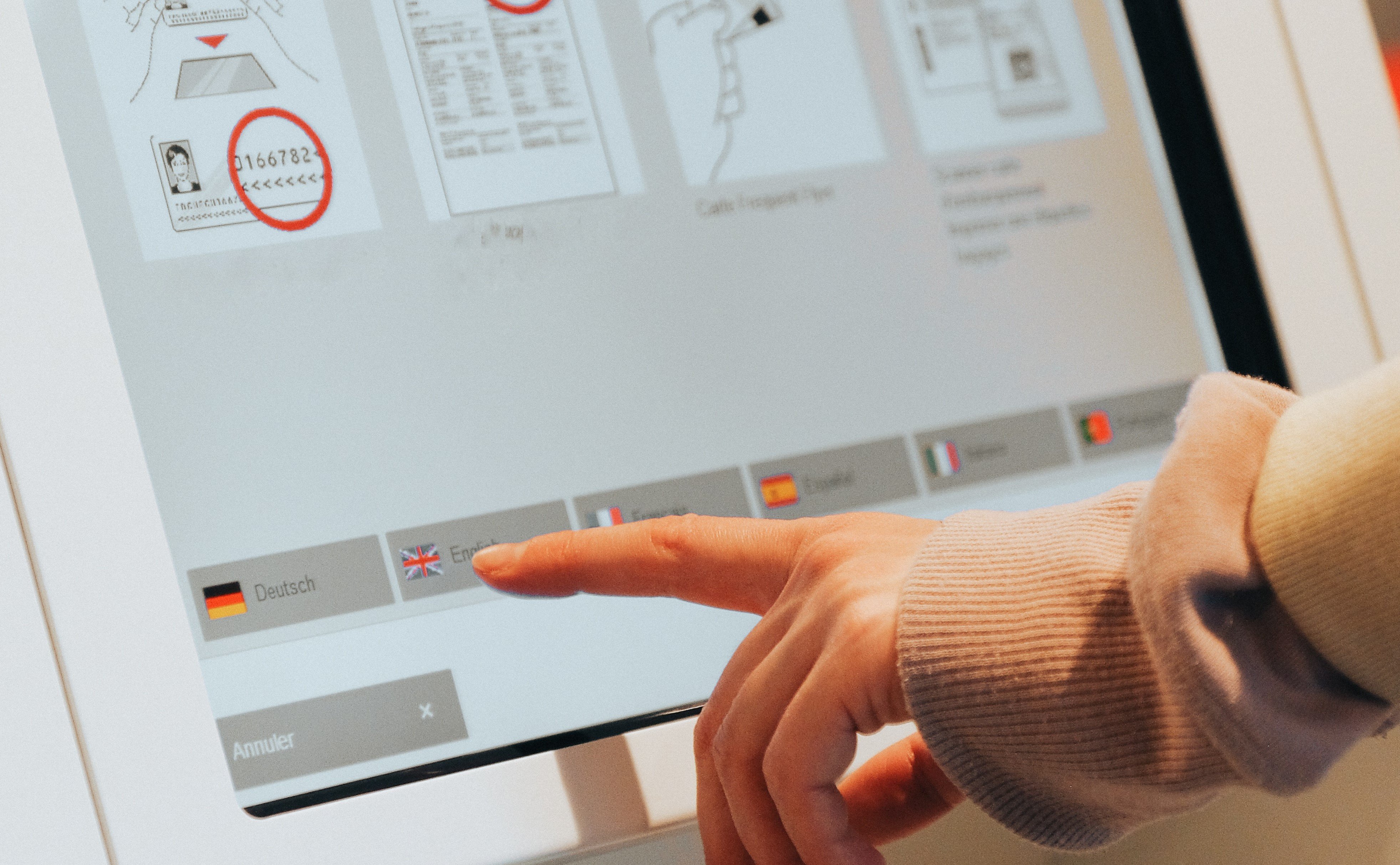 In recent years, technological advancement has led many businesses – from supermarkets to banks – to a constant adaptation of their operations, products and services to meet the ever-changing requirements of customers and consumers. As a result, many companies and large organizations are moving at a digital transformation pace.
While this transformation used to be a time-consuming and costly process, the COVID-19 crisis has turned into a wake-up call for organizations. The mandatory shutdown of physical stores, social distancing and lockdowns, have pushed consumers and businesses to find new digital ways to communicate and to provide services. Digital transformation quickly became the number one priority for companies, organizations and governments worldwide to meet current needs and ensure business continuity, as well as servicing customers and society as a whole.
Bank branches are changing in form
These developments also have a significant impact on the way consumers interact with banks. As requirements and customer demands change, banks now need to provide additional digital services, inside and outside bank branches, while maintaining human interaction. To achieve this, most banks are redesigning their branches, redefining both the purpose they serve and the way they provide services to customers.
The new types of bank branches combine creativity and innovation, offering customers an improved overall experience. With separate zones for each service (simple transactions, consulting services, teller transactions) and additional offerings, such as improved customer service, modern payment methods and transactions through self-service and assisted self-service channels, the new branches cover all customer needs, while enhancing flexibility and speed.
In this way, banks provide customers new, digital and flexible ways to interact with them, while maintaining human contact and securing the ability to choose between digital and physical channels.
Consumers choose flexible and fast transactions
To meet current consumer needs and demands, banks have developed new services to enable customers to make transactions not only through their bank card but by using biometrics for faster and easier transactions. For example, next generation self-service machines allow users to easily identify themselves in order to perform a transaction by simply placing their palm on the machine (without a card or other means of identification). This technology is based on biometric palm recognition data and verifies the customer's identity using the unique characteristics of the veins in the area.
NLB Bank in Slovenia has moved in this direction; Printec has worked with the bank to integrate contactless transactions in the ATMs – a solution that offers convenience, speed and security. Contactless technology has been a controversial issue in Europe as it has raised several security concerns in the past, which have all been dropped for several years now. The benefits of contactless transactions, except for security, are many – direct and fast transactions, less time for withdrawals and payments, reduced risk of fraud, more profitable transactions. Taking into account these advantages, the bank proceeded with the activation of the contactless functionality in its ATMs and after 3 months it was noted that transaction speed can be increased up to 50%, security is higher compared to in contact transactions, while maintenance cost is lower.
Respectively, consumers in Greece – especially due to the COVID-19 outbreak – choose even more often contactless transactions. In fact, in order to facilitate the transactions and limit physical contact during the pandemic, financial institutions stepped up and increased the limit for contactless payments without the use of PIN from 25 to 50 euros .
Self-service channels are expanding
To extend operating hours, decongest branches and better serve customers, banks are heavily investing in self-service channels. At a local level, as well as in the rest of Europe, we encounter more and more self-service channels in banks and stores that allow consumers to perform their transactions faster, more securely and at their convenience, while offering personalized services and an improved experience.
Self-service channels, among others, include:
Next generation ATMs with innovative services; the new ATMs can handle complex transactions beyond simply withdrawing and depositing money
Virtual Teller Stations – (VTS); specially designed stations where customers can perform several transactions – monetary and non-monetary – without the physical presence of staff, but with the possibility to talk virtually with a teller, if necessary
Self-service kiosks with a wide range of services and payment options
Smart queueing machines that effectively manage customer flow and waiting time in stores
Self checkout and self-shopping devices for a fast and seamless checkout experience.
Behind these innovative transaction digitization and automation services is Printec, a pioneer in the field of transaction automation in Central and Eastern Europe. Leveraging innovative technologies, the company offers a wide range of products and services, improving human interaction and making everyday life easier.
Contributing and enhancing the smooth transition to the new post-COVID-19 era, Printec is constantly looking for new solutions in the ever-changing technological – international and national – environment, keeping up with the latest trends and needs in the banking sector. Designing the new generation of bank branches and self-service channels, the company offers its customers the opportunity to enjoy innovative digital services with consistency and security, while maintaining human interaction.