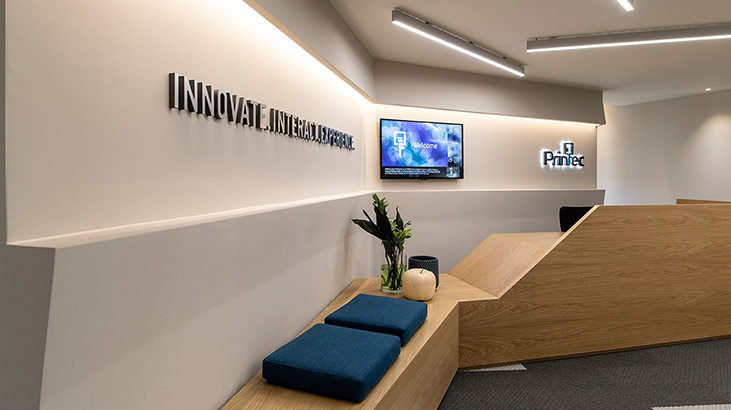 In 2018 we decided to relocate our head office in Athens to a new building, and one of our biggest and most exciting projects of the year was born. It took us a few months to find the right building; when we did, we realized that the biggest challenge was not related to space, but to mentality.
Once we agreed on the specific site, we started rethinking and redesigning the way we work. We agreed that we should be aiming for improvements in specific areas of our work: collaboration between people and departments, open communication to improve the level of business understanding and awareness, transparency regardless of level or function, better use of technology in everyday tasks and a better work-life in terms of health, fun and overall environment.
A few months ago we moved into our new offices that have a warm and homey feeling, but are also focused on technology, innovation and performance.
Our main objectives to encourage collaboration, transparency, and trust between people, drove us to build a workplace with both private and open spaces, meeting rooms with glass walls, spaces for relaxation - including two small-sized baskets where the team can relax while playing mini-basketball, meeting rooms, and a fully-branded reception area. The few closed offices still have glass walls for transparency and easier collaboration.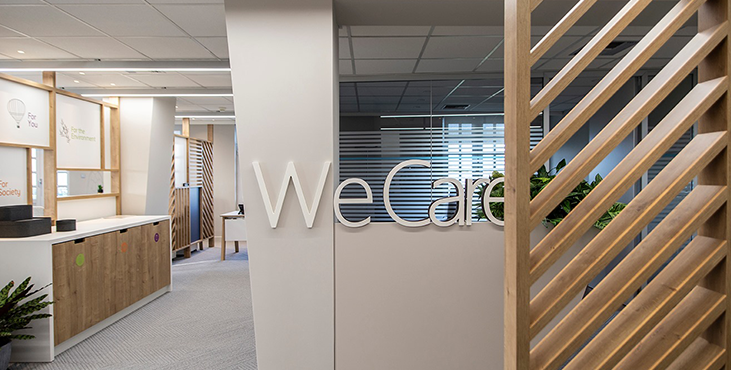 The basic principles of our offices are:
1. New technologies' integration
Mobile access and authentication – people scan their mobile phones to enter the office
Interactive screens outside the meeting rooms that allow the user to see if the room is busy, and also to instantly book it without needing to go back to his / her computer
Screens in the internal space that share information, announcements, and pictures with visitors and employees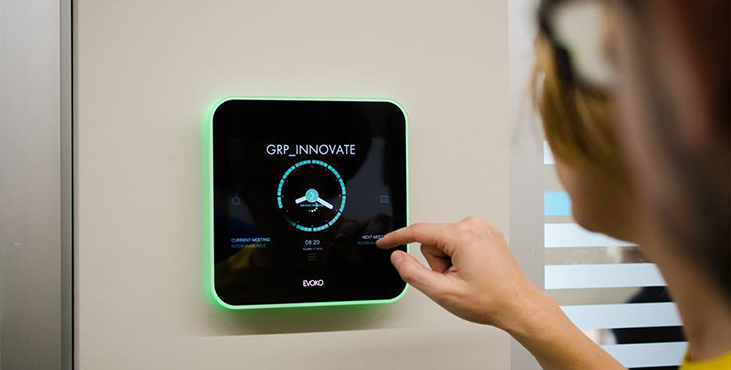 2. Collaboration is encouraged, ad-hoc or scheduled
The office has different collaboration spaces where employees can meet and work together on something without having to plan an official meeting and/or go into a meeting room: there is a library corner, an open meeting space with high chairs and a focus room for more sensitive discussions
In most spaces there are whiteboards on the walls, allowing people to share information with speed and convenience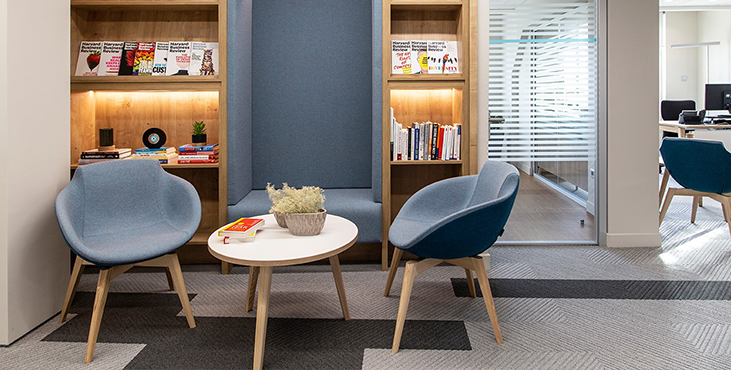 3. Work includes innovation and fun
There is a library with business and industry books where employees can go to read or to borrow a book for home
There is also a large Break Room where employees can eat their lunch, play darts or just chill out and have some coffee
In the open space where most people are working, there are two small baskets where individuals or even teams can relax playing mini-basketball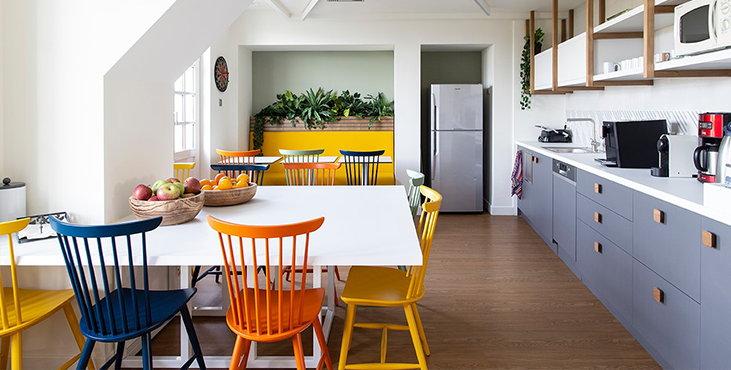 The internal atmosphere and technology of our new offices are meant to enhance creativity, innovation, and productivity. We believe that we have achieved this: after all, happy employees make customers happy too!