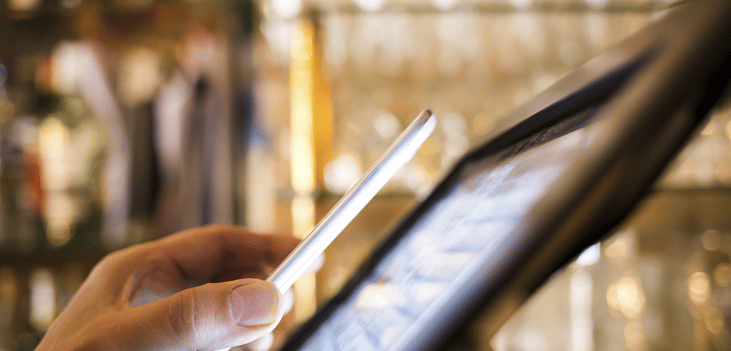 What if we could step into a store, grab whatever we need and simply step out, with no lines and no checkout? Wait a minute – this is already happening! Amazon Go is a new kind of store offering checkout-free shopping experience by leveraging technologies like computer vision, sensor fusion, and deep learning. Alibaba, on the other hand, has defined the 'New Retail' with Hema, the company's internet powered supermarket, blending online and offline experiences and services. The store serves 3 core functions – supermarket, restaurant and fulfillment center – tied together by Hema's own native app, enabling virtually everything for the customer, from payments, product discovery, in-store research and more.
Amazon and Alibaba's cutting-edge retail stores might seem unreal for most retailers, and especially the medium and small business owners. We all live in a digital era, though, which challenges the traditional rules of retail, from the way companies organize to the way they design their stores and interact with customers. What we take from Amazon and Alibaba, is how they have fundamentally changed the way consumers get access to products and interact with stores, with which they became the driving forces behind the major trends and developments we see in retail.
What are the customers' needs and desires?
Today's customers are impatient, they value their time and demand flexibility. The consumer psyche is changing fast and technology leaders like Amazon, Netflix and Uber have raised customer expectations of speed and convenience. At the same time, tech-savvy customers expect retailers to adopt the latest technologies that will elevate their shopping and save time. You should not overlook, though, employee experience which is key to better consumer experience. Having a staff focused on servicing your customers, instead of dealing with repetitive and time-consuming tasks, by leveraging the right technology will be a win-win achievement. So, whether you own a small business or you are one of the big brands, delivering a superior experience will be what makes you a winner.
What technologies are essential to your store?
Automation is reshaping retail business models and the broader value chain. An assessment of available automation technologies shows that they can already operate a typical retail grocery store with up to 55 to 65 percent fewer hours. Optimizing the checkout process from stores is one thing both business owners and customers want. Contactless and mobile payments are becoming more and more popular and soon all of your customers will expect to pay with a tap of their card or smartphone. Considering almost 2.1 billion consumers worldwide are expected to use mobile wallets for payments by 2019, it's best that you jump on that train sooner rather than later.
Self-service channels, like self-scan cash registers can also optimize the checkout process, as customers enjoy being in control of their shopping experience and value their privacy, flexibility and reduced queues, while staff is deployed elsewhere in the store, securing on-shelf availability of products and assisting shoppers, if needed.

Logically businesses also favor digital signage, enabling extra focus and insight on the products and digital price tags, which enhance in-store user experience by saving time and helping both staff and shoppers make informed decisions. For cash-heavy businesses that need to process and count large amounts of money, cash handling solutions can be lifesaving, allowing you to work faster and smarter, increasing operational efficiency and letting technology do all the hard work.
The store of the future is still in its infancy, but all of the technologies described above exist today as a commercial product, and not just a prototype or proof-of-concept. Retailers and business owners should act now to prepare their organizations for a technology-enabled revolution in customer experience and efficiency.