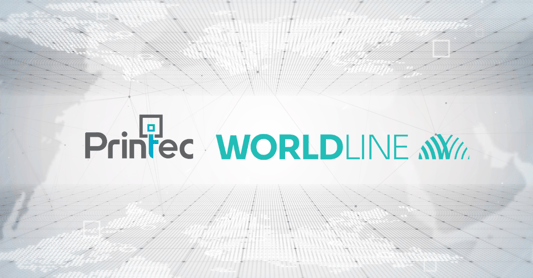 We are delighted to partner with Worldline regarding financial institutions and merchants. Along with Worldline, a global leader in payment services, we will expand the range of our services to 16 countries in Central & Eastern Europe.
Financial institutions will benefit from Printec's expanded portfolio of services, complemented by Worldline's processing services and solutions, allowing Printec Group to cater to the evolving needs of financial institutions, by offering effective business models that enable them to focus on developing their customer relationships. In addition to Acquiring Processing, the scope of the partnership encompasses other business areas, including Issuing Processing, Account Payments and Digital Services.
The partnership also provides numerous benefits for merchants. Printec Group's distinctive payment platform offers them commercial acquiring services on all acceptance channels and will bring banks, merchants, and consumers closer since they will be able to interact in a secure, agile and seamless way. In addition, they benefit from a one-stop-shop service for all their payment needs, while consumers enjoy the most advanced digital payment services.
Alessandro Baroni, Head of Global Financial Services at Worldline, said: "We are excited to announce the signing of this strategic partnership with Printec Group. Worldline's range of payment solutions and services is ideally placed to meet the current market needs across the CEE region. In partnering with Printec, Worldline reinforces its commitment to developing its presence across the CEE region and stimulating further business growth and opportunities."
Harris Konstantinou, Chairman of Printec Group, said: "This partnership is aligned with Printec's strategy of creating an independent payment infrastructure by providing outsourcing services to all customers. The value of this shared vision with Worldline is that it fulfils the market needs by delivering innovative and operationally efficient end-to-end payment infrastructure which enables business growth and provides unparalleled value to all parties involved."
Our joint forces will provide numerous benefits for both financial institutions - by offering effective business models - and merchants - by creating an interactive environment for banks, merchants, and consumers.
We are confident that our resources and knowledge will deliver innovative and efficient payment infrastructure and boost our business growth potential.
We are looking forward to embarking on this venture along with Worldline!