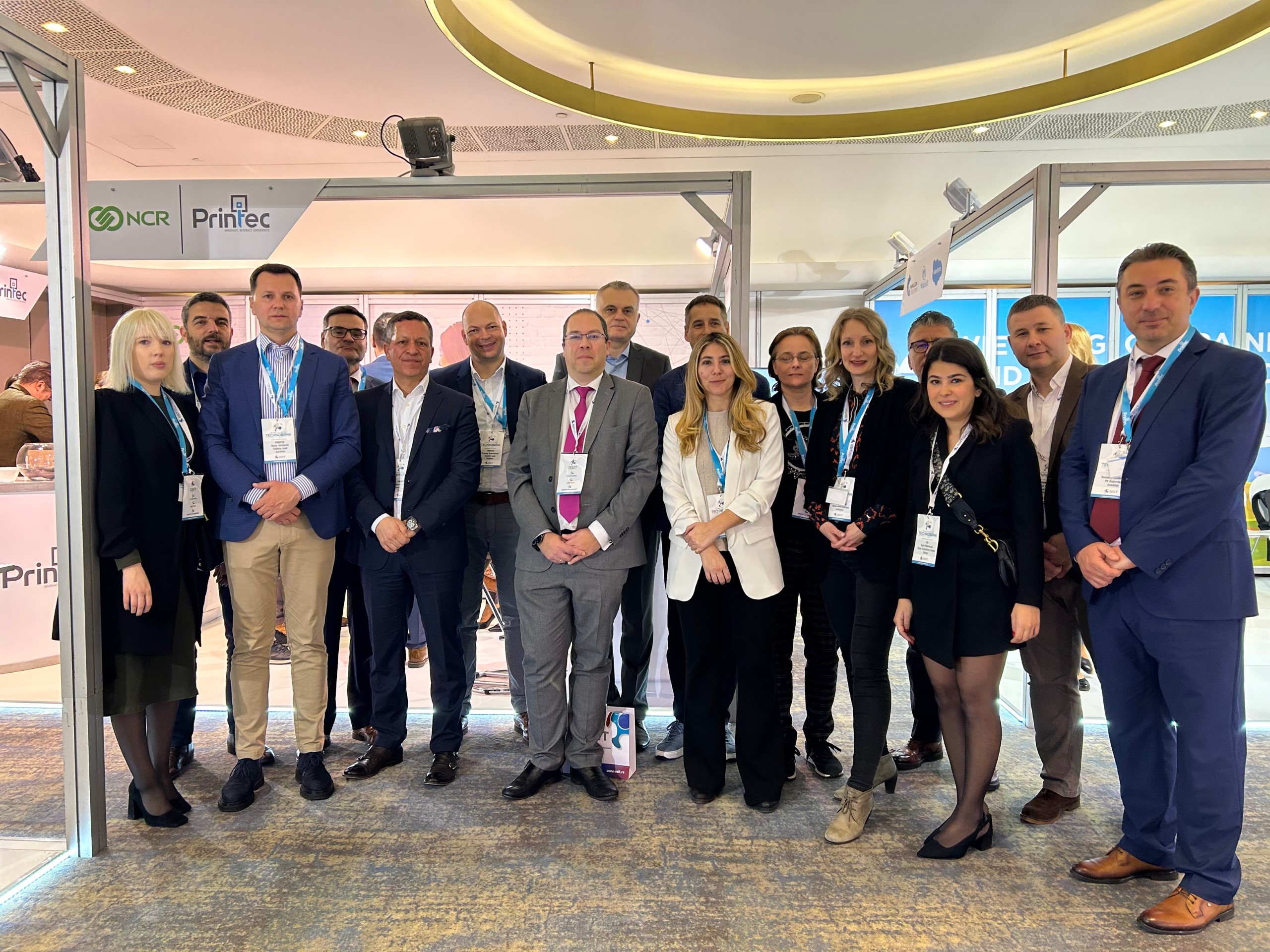 Technobank, organized by ASIT, is a renowned Conference and Exhibition in the Southeastern Europe region, focused on information and communication technologies in banking, payments, finance, and security. With over 600 industry representatives, the conference provides a platform for professionals to exchange experiences and ideas, participate in specialized panel discussions, and interact with each other at the exhibition.
Printec's presence at Technobank 2023
For yet another year, Printec was present at the leading conference in Belgrade, Serbia on 29 & 30 March 2023. Participants & experts discover our solutions at our booth shared with our partner NCR Corporation, a leading provider of software, hardware, and services in the banking industry.

In parallel, we will provide together with our partner FIS Global, one of the top fintech providers, an enlightening speaking session named "Holistic view on fraud" on anti-fraud omnichannel; solutions.
KPMG study shows

an

increase in cybersecurity threats.
SoftPOS has strong potential

to become a complementary payment method in the micro/small business segment.
Self-service channels have

very high adoption rates

as transactional touchpoints, reaching 95% and providing opportunities for synergies with digital.
Surveys confirm that the ATM out of service

is the #1 frustration for end users.
ATM transactions in the EU are

above pre-covid levels

due to inflation and the move from branch to ATM.
Deduplication is a key activity

for achieving personalization in customer communication.
NCR's Interactive Digital Assistant (IDA) offers

more human-like and efficient ways of communicating

with hyper-realistic avatars and holographic displays.
Document management systems have evolved

into complete Content Services Platforms, as presented by Hyland.
Worldline predicts

a shift from cashless to contactless to cardless to frictionless to seamless to invisible payments

and a move from mobile banking apps to digital wallets to super apps.
We are so grateful to have been able to connect with all industry experts at this year's Technobank Conference, and we are looking forward to the next one!