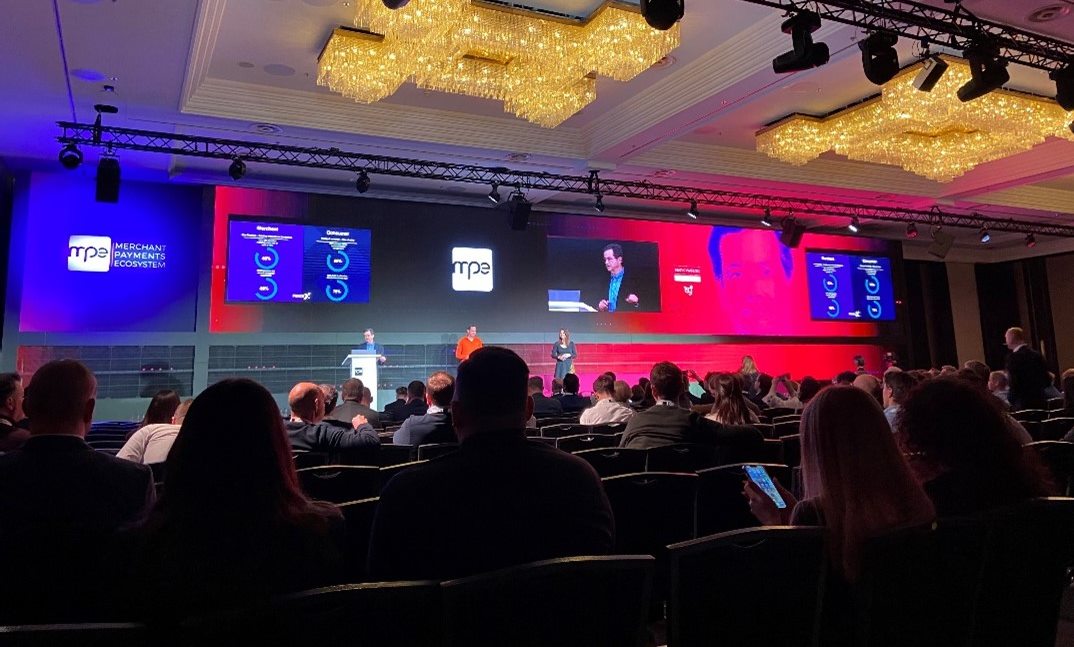 The 6th annual Merchant Payments Ecosystem (MPE) Conference recently took place in Berlin, bringing together leaders and innovators in the payments industry. 1300+ participants from more than 40 countries came together in the three-day event to discuss the latest trends, challenges, and opportunities within the merchant and payments landscape.
The conference featured panel discussions and presentations by keynote speakers and booths from major players in the payment industry, such as Nexi, MasterCard, Wordline, Ingenico, Fiserv, ACI Worldwide, Netcetera, Amazon Pay, FIS, Barclaycard, Feitian and more. Ivan Andelic, Senior Solutions Sales Engineer at Printec Croatia, joined the conference and shared valuable insights into the latest trends and what's coming next.
Key Takeaways
The conference centred on several key themes related to the future of payments. One of the most important themes was the idea of conversion – the payment process needs to support and improve conversion rates. Attendees discussed the importance of user experience, with payment needing to be fast, easy, secure, and convenient, with a focus on integrating physical and digital experiences (the so-called "phygital" experience).
In addition to the above, there are other key takeaways worth mentioning:
Focusing on the basics is important in the payment industry.
Market specialization and concentration are notable trends in the industry.
50% of global transactions

are processed by the

10 largest players

in the industry.
Emphasis on sustainability & social responsibility where payment promote

environmentally friendly and socially-conscious practices.

AI and machine learning

are crucial tools

for the "know your customer" process and for determining payment methods.
Data-driven insights hold great value

in the payment ecosystem.
An interesting part of the conference was also the innovation hub for start-ups where they could present their innovations in the payment world. During the conference among several innovations in the competition, the audience and the jury voted for the best innovation – the winner was Hands In with their platform for group payment services.
Future Trends
Looking ahead, there were several notable trends discussed at the conference.
Social commerce is

a significant growth area

for merchants, with many planning to sell through social networks in 2023.
Softpos was discussed as a major growth area, with Ingenico announcing their Softpos solution during the conference.
Amazon Pay emphasized

the importance of making payment as easy as possible

for customers.
The urge to collaborate in order to tackle fraud and cyber-attacks.
By bringing together experts across the payment industry - and not only- the MPE conference showcased trends, innovations and technologies that will help shape the future of payments.