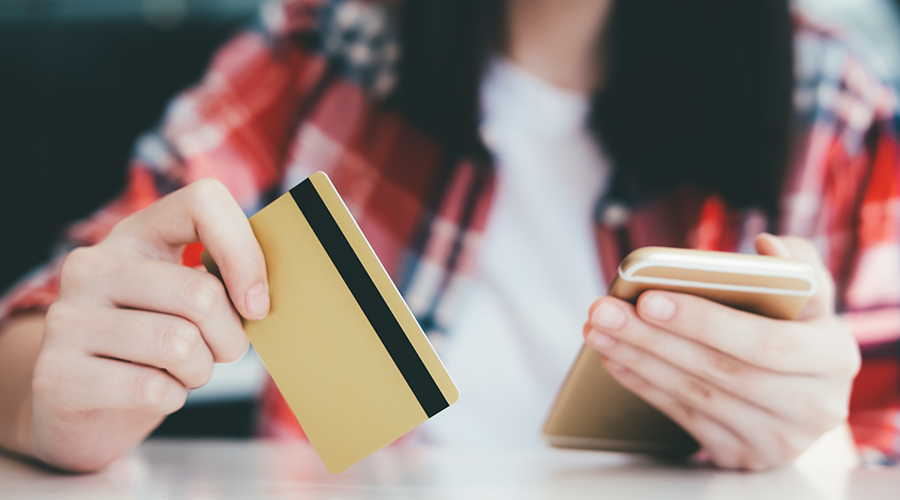 With all the new technologies evolving, customers are willing to adopt new payment methods in order to save time and increase their convenience. Banks and other financial organizations are creating multi-channel strategies to offer their clients a seamless customer experience and a wide range of possibilities regarding the available payment methods.
According to Statista, the most popular payment methods in 2017 for everyday transactions worldwide were: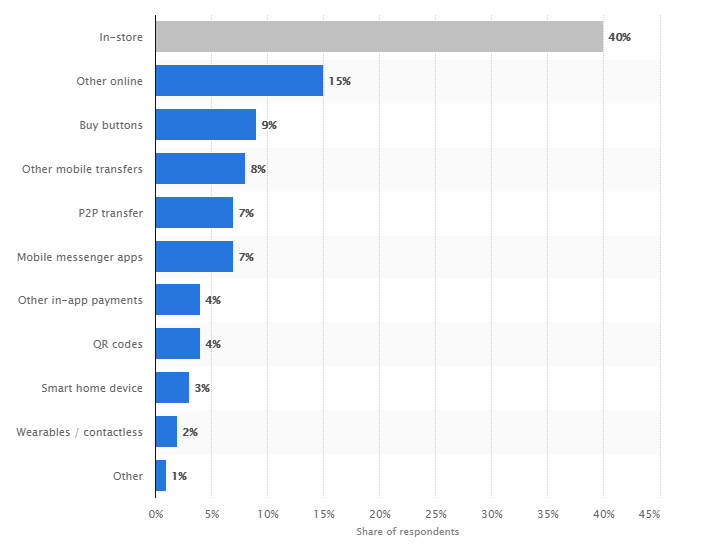 The mobile payments and contactless payments register 46 billion Euros in payments, meaning that 21% of digital payments are made by card according to digital developers and specialists. Furthermore, the digital payment market is about to grow at USD 86.76 billion by 2023, at a CAGR of 18.0%.
The mobile and online payments services delivered by the financial sector have improved and empower more and more customers to make payments any time. Payment systems include online payments and mobile payments. The online payments for the banking sector refer to home banking, virtual cards, online wallets, while the mobile payments are mobile wallets, payment through SMS, mobile apps or direct mobile billing.
Digital Wallets
The different types of vein recognition available are eye, finger and palm vein recognition. The patterns of blood vessels can be used for personal recognition which is unique for each individual. Iris recognition can be done from a distance, while retina identification requires more proximity.
How does it work?

The digital wallet has an online app behind it, connected to a third-party API which authorizes the payment. With technologies like NFC and RFID costomers can make contactless payments. Another system is peer-to-peer payment which allows users to make payments between different individuals. QR codes payments promote a cashless industry because they facilitate the process of entering credit and debit card information anytime.


Banks and Mobile Payments
Banks must move faster in the direction of offering modern payment systems to their customers. Some banks have already integrated digital wallets in their apps, giving their customers even more options for financial services and payments through their mobile channels.


The mobile payments diversity
Digital enthusiasts and tech-savvy specialists are daily developing new technologies for mobile payments. The latest trends are:
Social Media Payments - Facebook and Snapchat are developing new choices of payment for services or goods with the possibility of money transfer between individuals. They use peer-to-peer technology and purchases directly from the app.
Cryptocurrencies - Digital currencies are creating an entire blockchain universe for financial transactions. They can be used anywhere, in a diversity of domains, have advantages and disadvantages, but definitely are an attractive option to users worldwide.
E-wallets - The most known e-wallets are ApplePay, GooglePay or Paypal. The new digital payments market is developing fast, and customers should not mix them up with card payments as they are using different security technologies.
Banks and Financial institutions compete with mobile payment providers by offering incentives and developing the latest generation security technologies. Customers are expecting less friction in their daily payments, thus they are taking into consideration other, non-traditional payment systems.
The future is bringing more digitalization and security options, and banks have the mission to integrate new technologies for their customers, along with an omni-channel communication plan to build stronger relationships with the customers and offer significant and seamless banking experiences.
Their competition is now beyond traditional banking organizations to technology companies, telcos and other businesses that were not in their competitive radar a few years ago. The skillset needed is becoming more digital and the market approach must be faster, customer-centric and value adding for the end customer but also for the whole ecosystem involved in payments.