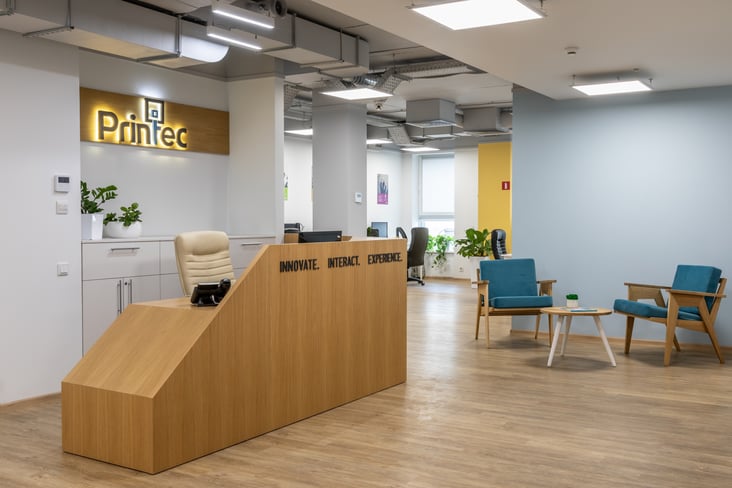 While COVID-19 pandemic has challenged the need for a classical office setup, all recent studies agree that the office is here to stay, but its role is set to change.
According to a recent PwC's survey, while remote work has been a success for 83% of companies, very few executives believe their corporate cultures will survive a purely remote setup. Meanwhile, 87% of employees say the office is important for collaborating with team members and building relationships — their top-rated needs for the office.
As a result, navigating through the waves of pandemic, most companies have adopted or would settle on a hybrid workplace where a large number of office employees rotate in and out of offices configured for shared spaces.
While this practice may vary across industries, for us at Printec ensuring business continuity of our customers has been the top priority and a hybrid setup has been in place, especially for our Customer Service operations since day 1 of the pandemic. Thus, the flexibility of the office space to support the new reality has become crucial – and there's been no better time moving into new premises for us in Ukraine than at the early days of the pandemic.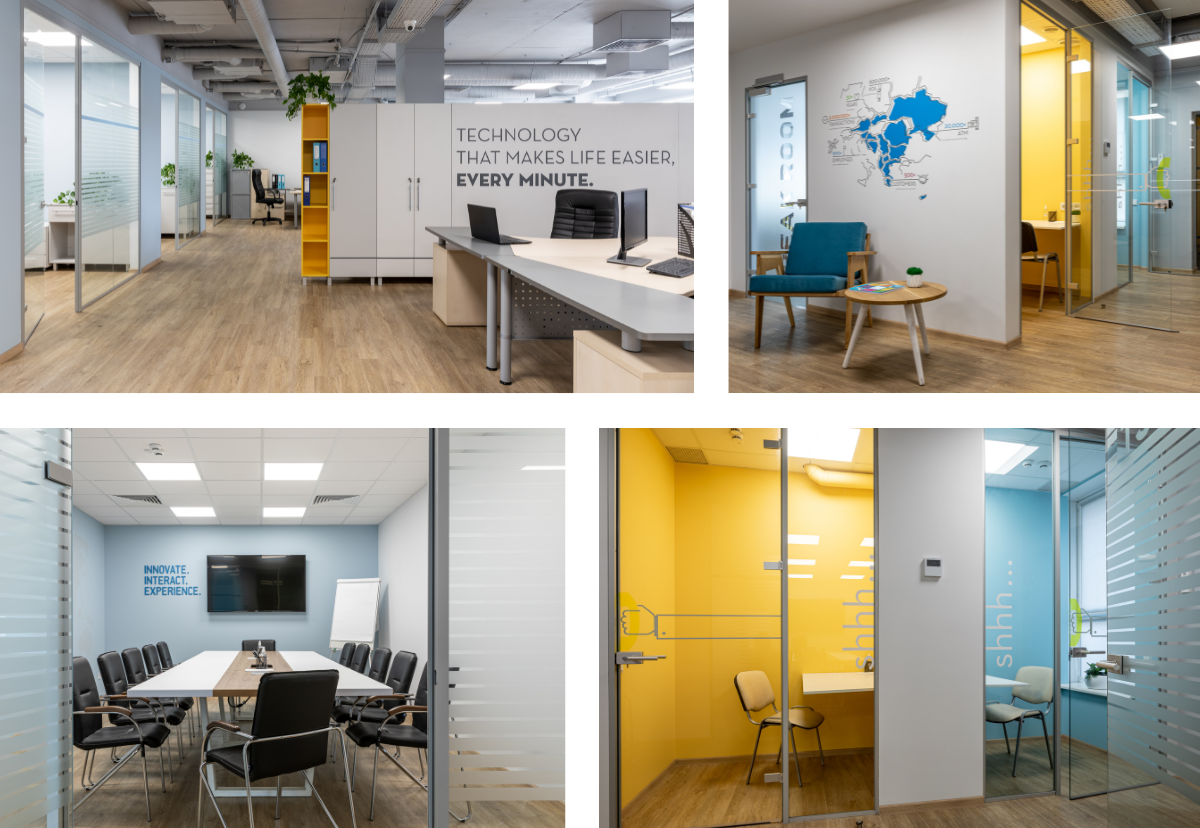 In our brand new 800 sq. m. premise we have been flexible to adapt our presence to the Covid-19 situation in the country, redistribute teams between workplaces to ensure better distancing and business continuity, become agile and more productive in a pleasant and collaborative working environment. We are a 5-minute walk from the metro and easily accessible by employees, customers and partners.
The new office is welcoming, bright and warm, an engaging open space encouraging transparency, limitless cooperation and bonding among the employees, with meeting rooms, phone booths, break room and coffee points. We have relied a lot on the award-winning design principles successfully implemented in Printec offices in Greece and Cyprus, with transparent spaces, branding elements and homey-style. There's plenty of fresh air and powerful ventilation, and the technical systems are supporting all our needs. Plus, we are using the same digital signage technologies that we provide to our customers to share internal announcements (company news, birthdays, announcements etc.) across the screens.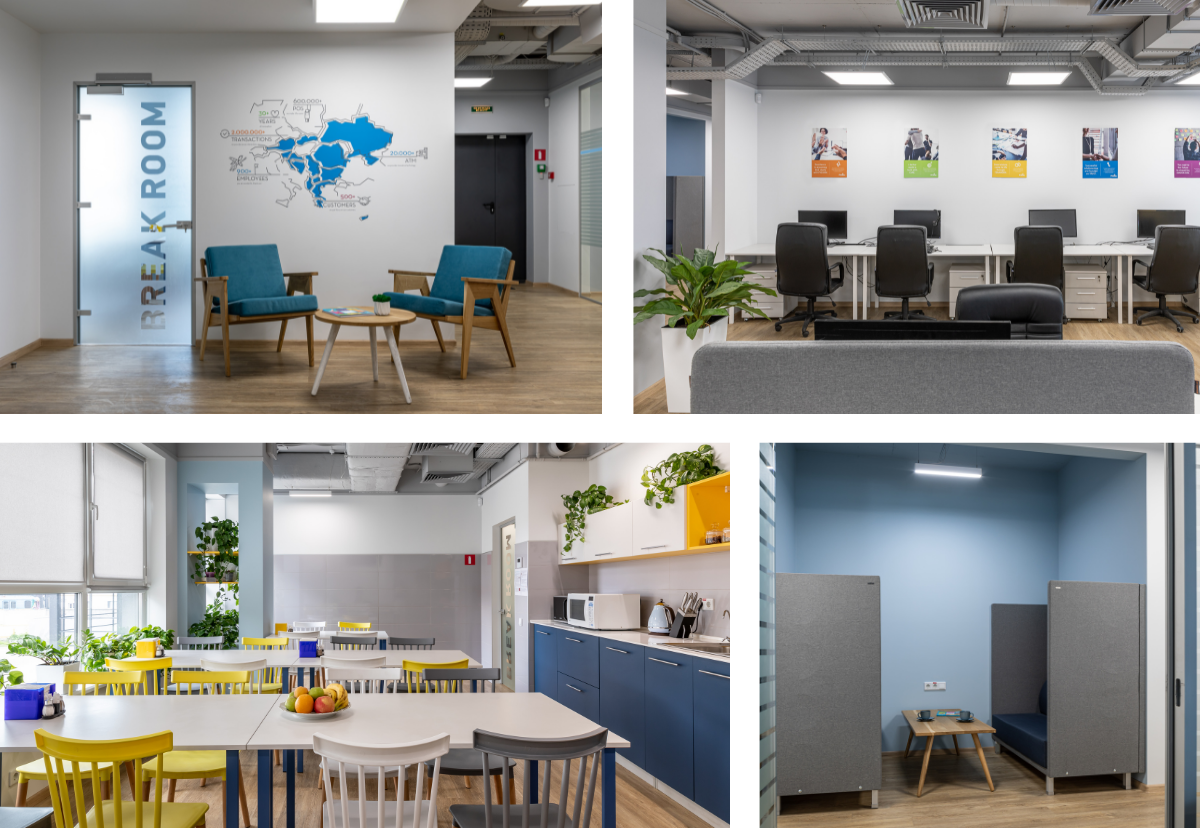 The world will no longer be the same, and so would our office life. I'm extremely thankful to everyone for the contribution to make our office in Ukraine a great place to work and collaborate! Always happy to welcome you in our new home!