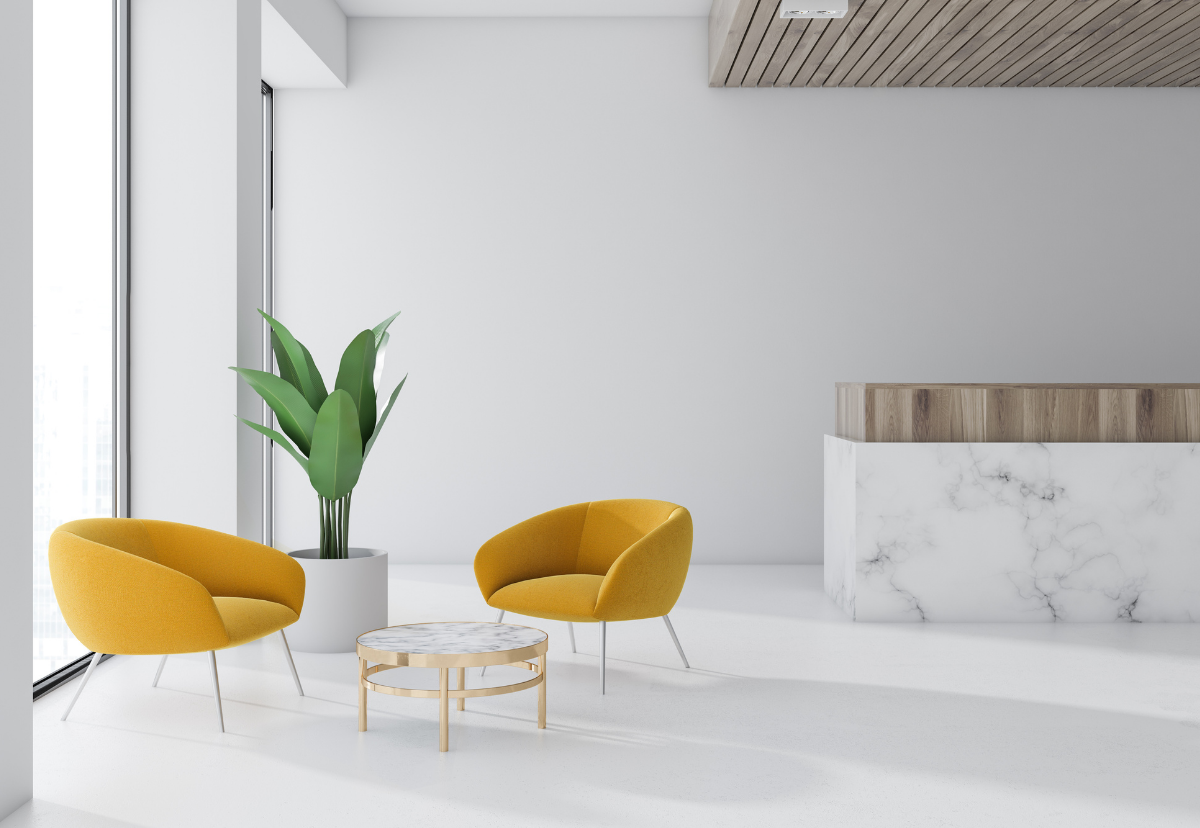 As the number of branch transactions has plummeted in recent years, the volume of digital transactions has swollen. With customers being more familiar with digital technologies, branches have become irrelevant for a great number of bank transactions that can be performed online, through e-banking and m-banking. It is likely, however, that there is still more to come from bank branches, as their role evolves in times of change.
In fact, the pandemic has definitely driven digital transformation; social distancing, and lockdowns have pushed both customers and financial institutions to find new digital ways to transact, bringing everyone up to speed. This shift towards mobile and online banking technologies has further motivated some financial institutions to consider moving away from branch-based banking. According to research, though, people still need "real-world" environments and visit bank branches branch. Therefore, it is vital for financial institutions to re-evaluate their branch designs and prioritize the relevance of their services.
Moving away from branch-based banking really means reimagining the strategy for the future, due to the high-value consumers and small businesses place on branch locations for various reasons, including security, trust, and comfort. Some financial institutions have already begun this process by placing customer needs and expectations at the forefront of their digital transformation.
The question remains: is it worthwhile to cut down on bank branches?
It is likely that the number of branches will decline as the impact of the pandemic manifests itself in the economy and declining profits of bank branches continue. At the same time, financial institution's cost optimization strategies are in line with reducing the number of branches. Bankers will be forced to alter their behavior, whether that means eliminating branches or repurposing them to satisfy customer requirements and changing needs.
We have seen virtually all generational groups distancing themselves from each other over the last five years. They rely on digital platforms and social media to communicate, making the digital shift incredibly widespread and likely to last for a long time. Although consumers will adopt new digital banking behaviors due to flexibility and convenience, economic downturns and overall uncertainty and instability, may contribute to people's fear for the security of their money, leading them to return to bank branches since they are an instrumental element in their perception of the legitimacy of a bank.
Upon returning to physical locations, consumers expect that financial institutions have implemented appropriate safety measures. To help make the drive-through experience safer, "contactless", and more human, changes need to be made.
As the role of the branch changes, there is likely to be a transition to more personalization and customization, while people visiting the branch will be expecting to benefit from the bank's expertise consumers have grown accustomed to through digital channels. In order to achieve this level of personalization and service, technology, data and analytics, and AI are crucial.
Revamping bank branches and rethinking service strategies to adapt to the modern world
More and more branches are being redesigned, combining creativity and innovation, offering customers an improved overall experience, downsizing, and adapting to new models with reinvented interior space, self-service zones, and integration of new technologies. New branches usually follow a common setup with separate zones for each service; the 24x7 zone (or ATM zone) which is connected to the main branch but physically separated, the assisted self-service zone inside the branch where people can use self-service devices for a wide variety of transactions, but can be also assisted by bank staff, if necessary, the consulting zone where real business takes place with bank representatives having more private conversations with customers, and the teller zone where bank customers can perform any type of transaction. There is no doubt that most of the changes to be implemented will involve the application of one or more technology-based models.
The reevaluation of branch staffing strategies is another key component of taking the modern bank forward. Yet, each of these institutions must decide whether retail-like representatives are the wave of the future, or whether customers continue to come into the branch and bypass all other forms of communication in order to speak directly to a teller. As customers expect speed, flexibility, and convenience, they get more and more familiar with self-service technology, and seek advice from experts when entering a bank branch, we would say it's the first one.
Finally, it can be unsettling to allocate capital to the branch during difficult economic times, when the business is slow and there is uncertainty. In order to remain competitive, many institutions would benefit from ensuring their branch network communicates the right messages to their customers, and remodeling a branch is always an option and a less expensive one than renovating. With some resources, institutions can transform their branches, improving customer experience, updating appearance, and moving away from the traditional model.
Technology is game-changer for bank branches
Technology is embedded in all aspects of the branch environment, including self-service, assisted self-service, and employee support. In addition to the degree of technology used at a specific location, there are several applications banks and credit unions need to consider incorporating into their branches if they have not already done so: Video Teller Stations (VTSs) and ATMs, other self-service kiosks, and digital signage are essential if a branch is to succeed in the future. By integrating more self-service solutions into the branches, employees can spend more time with customers, offering a more personalized and human experience, understanding their needs and concerns, and focusing on offering added value to both customers.
Video Teller Station (VTS)
Blending state-of-the-art technology with human touch, Video Teller Station, a self-service and teller-assisted kiosk, is ideal for new concept branches. The idea is to support a new way of doing banking, merging 'digital' and 'physical' in a seamless and intuitive way, by automating the tasks operated by tellers.
At the same time, we are enabling customers to perform transactions in a self-service kiosk, which can also be transformed to a teller-assisted kiosk via a video collaboration with a remote teller when extra assistance is required by the customer or more advanced tasks need to be performed.
ATMs
Even though consumer reliance on cash has been decreased, the ATMs remain until today a strategic channel for financial institutions, which are constantly updating the network, enabling more services at the ATM, from basic functionalities like transferring money or paying bills to more sophisticated ones, like signing documents or having a video conference with virtual tellers. The channel has been evolving and will continue to do so, integrating the latest technologies, investing on security and offering users a seamless experience.
InfoKiosks
Information kiosks are attractive digital devices, ideal to provide information to visitors in an interactive way. The clean and modern kiosk design enables multiple branding opportunities, making the device appealing to users, while occupying minimal office space. Information about products, offers, currency exchange rates, videos, and others can be easily displayed in the kiosk. This way, customers can access any kind of information they require at their convenience. Further to thus, there is the option to display advertisement materials and automate marketing messages in the branch.
Digital Signage
Digital signage is another technology that can improve customer experience along with InfoKiosks. Sharing useful information with customers, or information about the branch and staff, installing digital signage in the branch will improve people's experience. As with InfoKiosks, this is an ideal channel to display advertisement materials and automate marketing messages.
For financial institutions as well as for customers, it's all about finding the right mix of physical and digital and the right channels to perform the required interaction at any given point. Providing the best branch experience can set an institution apart from the competition and provide customers an omnichannel experience.