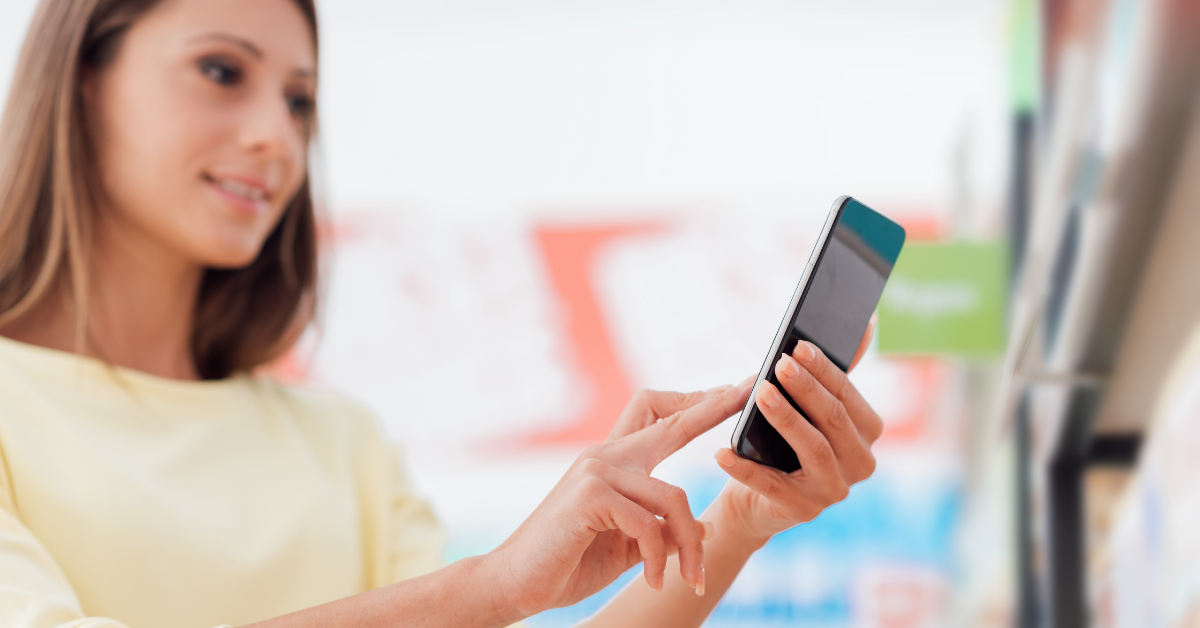 Even as they struggle to understand the future, companies of all sizes have tried to adapt their operations and move to remote work whenever possible. The retail industry is becoming increasingly focused on providing new services to customers, such as contactless shopping and alternative pickup options, while leveraging digital solutions to maintain business continuity. Such solutions allow teams to be secure and productive from anywhere and rapidly adapt to business processes, while engaging with customers in new and digital ways.

Adapting to the new ways of working, living, and shopping calls for businesses to seek solutions to understand and communicate with customers more efficiently across all channels. Using new technologies, brands can respond to retail customers' new requirements: transparency, flexibility, personalization, choice, and control over their shopping experience.
What are customers looking for?
Transparency & Control: Customers want to know exactly what to expect from their retail experience, including live waiting times, appointment booking services, and accurate inventory reporting. At the same time, they expect safety reassurances, in the current context.
Connectivity & Support: Customers are switching to remote shopping, bringing retailers who can provide the personalized sales and services people demand at an advantage. Retail teams need the right technology to conduct high-touch, contactless brand communication and support and bridge the gap between on and offline channels.
Flexibility: With contactless payment models, curbside delivery, and improved return policies and procedures becoming new expectations, retailers must cater to today's ever-increasing 'meet me' mindset with safe and intuitive solutions.
Community & Compassion: Even though social distancing has forced us to replace physical interactions with digital ones, consumer preference and brand choice still lean heavily on human connections and shared experiences. Companies that prioritize local and national communities over profit will be more appealing to shoppers who will resonate with the brand purpose.
How can retailers understand their customers' changing needs?
Businesses should focus on leveraging real-time insights that can drive innovation to meet customers' needs. For organizations seeking to understand and better respond to the changing preferences of their customers, product interactions, loyalty engagement, and shopper feedback are used to identify improvement opportunities. The collected information should be translated into actionable strategies around product curation and recommendations, into easily adjusted reward programs, and technology investments that will enhance and maintain customer experience.
"We needed to innovate how we innovate, because we clearly were not delivering against our growth goals, and we needed to make an intervention. Moving from attitudinal data to behavioral data, the learning is just much more robust and gets you to a better place faster." Kathy Fish, Chief Research, Development and Innovation Officer, P&G
Collecting data to achieve innovation
Practice visitor recognition to reduce unnecessary customer and staff contact, assist in efficiently locating desired items, and tailor marketing activities and digital signage to the individual shopper.

Assess customers' behavior across platforms to identify buying intentions, monitor views and suitable sizes, and create a comprehensive shopper profile.

Set up multiple channels that enable teams to share feedback and insights for actionable implementation.

Compare data from diverse commercial channels to drive merchandising, store flows, and loyalty programs, among other things.



Retail trends following the change in consumer behavior
During 2020, Deloitte's survey found the performance of retail sectors differing significantly. Some retailers, like grocery stores, home improvement stores, and mass merchants have benefited from changes in consumer behavior, while others, like apparel and department stores, have been negatively affected by the pandemic and had to do some cost-cutting. Most executives are looking to adapt to the new retail trends to boost revenue in 2021 with a change in the business model being an ideal opportunity for businesses to reshape their industries. Aiming to rewrite the rules and devote resources to crucial areas, many retail executives have identified digital acceleration, supply chain resilience, and health and safety as target priorities for 2021.
Digital acceleration
Digital acceleration is more than just a trend - 88% of retail executives plan to make moderate to major investments in that area in 2021. Retailers are turning to digital channels in order to survive the pandemic, recognizing the value of digital transformation and adapting to new safety guidelines. In fact, Deloitte's 2020 holiday retail survey has shown that half of consumers preferred searching online or buying from online-only retailers for their holiday shopping, which is one reason why online retailers have been more successful than department stores.
As e-commerce grows, brick-and-mortar stores will need to invest and restructure, bringing the convenience of online shopping to physical stores, and the interactive environment of offline shopping to the world of e-commerce. Today, most retail brands succeed because of their emphasis on omnichannel presence, their growth in e-commerce and in-store shopping experiences.

Supply chain resilience
In the digital age, supply chains, inventory management, and user experience can no longer be treated separately. A retailer's ability to respond quickly and agilely to the needs of consumers is vital in order to be competitive. Consequently, it's no surprise 78% of retail executives expect significant investments in supply chain resilience in 2021. Order fulfillment (such as curbside pickup and last-mile delivery), warehouse management and procurement are expected to see major investments, according to a research from Deloitte. In order to build customer confidence back up after the pandemic, retailers should:
Consider contactless formats for urgent needs

Enhance transparency across the supply chain, scaling up the use of digital inventory systems when in-store inventory is merged with online inventory

Invest in high-end technologies that will help them make informed decisions

Ensure supply chain resilience in the event of future disruptions

Health and safety
In a changing and evolving consumer landscape, it is essential to embrace technology and design the retail journey in a way that emphasizes on health and safety. Features such as contactless shopping, external window displays, mobile and express returns, or cashierless stores have the potential to significantly influence people's purchase decisions. Therefore, almost eight in ten retailers are also taking into account investments in improving the safety of stores by design, as well as other strategies and tactics that can help them stand out from the competition.
Furthermore, health and safety measures still need to be added to operations. Having less people in aisles, scheduling alternative work shifts, ensuring that online purchases can be picked up in store (BOPIS) are few examples.
In a digitally transformed landscape, where store closures, restrictions on store hours, social distancing, and the desire of consumers to shop at home remain key aspects, retailers must find the right solutions to stay relevant.

Solutions that will help your store stay relevant in the digital age
Transparency and accessibility of inventory are key expectations of customers, no matter where and how they shop. They increasingly value personalized service and experience, while sustainability and purpose-driven practices continue to influence consumers' purchasing decisions and loyalty. As we enter the new era of retail and payment solutions, Printec solutions can help merchants fully adapt to and thrive in this new environment.
With PayMod, businesses can offer unattended payments, offering superior customer service without physical staff presence, while extending business hours.
Click & Collect allows retailers to reduce logistics costs and offer consumers greater flexibility when picking up their orders by providing grocery and parcel delivery lockers while reducing costs.
Customers can control their shopping experiences using self-checkout facilities, which reduce customer waiting times and support physical distancing while allowing store employees to take care of other tasks.
In addition to minimizing human contact and reducing exposure to contamination factors, self-service kiosks offer intuitive interfaces and simple instructions for customers, enabling them to quickly find and purchase what they need.
Smart Queueing systems can be used to reduce waiting times, improve customer service and customer satisfaction, by managing visitor and customer flow.
clickID is an onboarding and eSignature platform that offers multi-channel onboarding and identity verification. By simplifying the digital onboarding process, it allows for seamless, secure and compliant engagement with customers.
Retail faced some of the most difficult times in 2020. Nonetheless, retailers are poised for a recovery this year as they embrace change, create opportunities, and engage with customers in new ways. Your business needs to be among those who embrace innovative solutions.