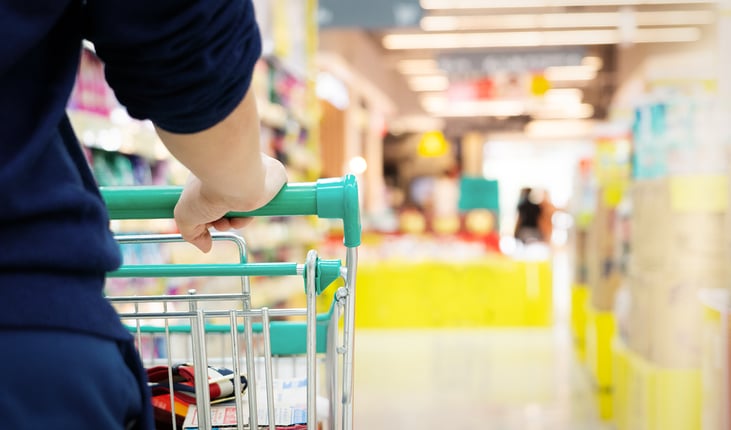 While technology has been rapidly changing the way businesses service their customers in most industries, retail shopping has remained the same as it was 50 years ago. The customer walks in the store, takes the selected items and carries them around or puts them in a basket, and then goes to the cash register to pay.
But as people change their shopping habits, they expect more from the retail stores as well. People now value speed and convenience, and tend to prefer places where they can check out quickly, without incidents or delays; the younger the audience the more demanding they get.
A CBC News study shows that younger generations prefer to use self check-out services in a proportion of 46%, while 39% of them still prefer cashiers.


35% of people aged between 35 - 54 choose self check-out services, 55% prefer cashiers and 10% are still undecided.


Only 19% from the older generations over 55 years use self-checkout, and 75% still choose cashiers.
Why self check-out services?
Retailers have lots of decisions to make, and there is an abundance of technology available to change the retail experience; so it all comes down to the amount of money one is willing to spend as well as the complexity of the existing and the new technology integration. But by moving to a self-check out solution, retailers should expect a number of different benefits, such as:
Less waiting time for customers
Faster checkout process
Better control
More privacy
Better accuracy
Reduced labor costs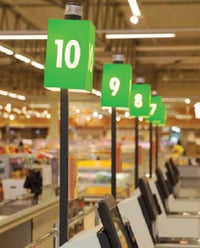 SPAR, an international retail giant, has been operating in Slovenia since 1992. Today they hold 99 outlets in the country and the retail sales exceed 733 € million. Intense competition and changing customer habits led SPAR to consider introducing new ways of servicing their customers to differentiate from competitors. Printec, together with our 25-year long partner NCR, worked with SPAR through all the steps of the process in order to define the best solution and implementation plan, leading to the installation of more than 200 SelfServ Checkouts in 48 different outlets.
The overall result was characterized by its rapid and seamless implementation, resulting in 53% of the customers using the Self-Checkout route. At present SPAR is available to redeploy staff elsewhere in the store. This way, the increased on-shelf availability of products allow shoppers to find the products they need, while customers receive additional help for the check-out process in order to gain speed, avoid the queues and improve the overall experience in the store.
SPAR case study is an example of successful implementation of self-service technology with multiple benefits for both the customers and the business. The in-store customer experience has considerably improved competitiveness and helped improve brand awareness for SPAR, attracting new customers while at the same time reducing operational expenses.