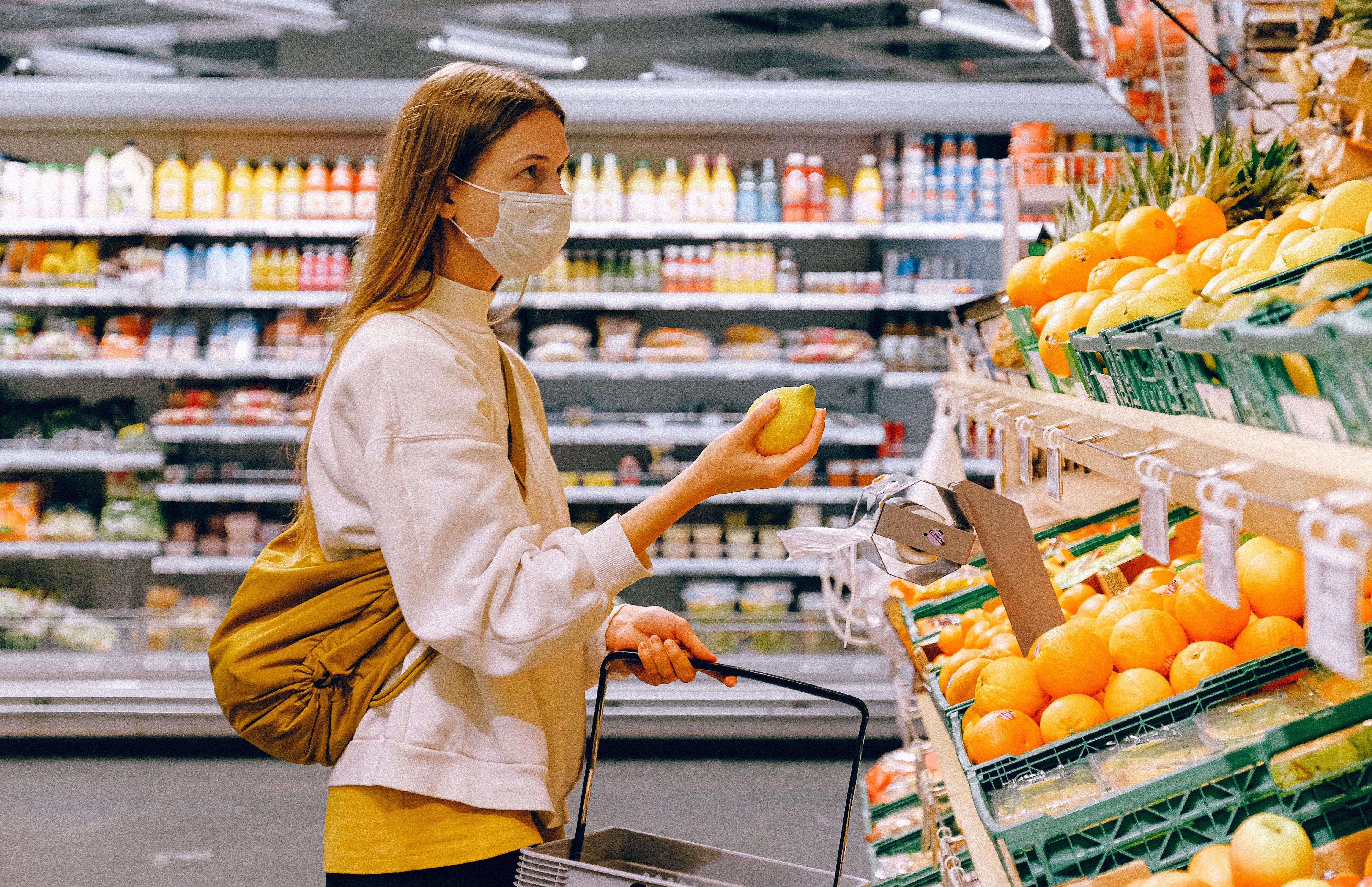 As quarantine procedures have been implemented across the world and millions of consumers stayed home, there has been a significant spike in e-commerce activity, home delivery services and home entertainment use adoption (i.e. streaming services); businesses like PayPal, Amazon and Netflix saw a great explosion in demand.
Old habits die hard, though, and as convenient as online shopping might be, at a certain point people will need to visit a physical store. As we gradually step into the 'new normal', how do we shop in a world where human contact ought to be avoided and social distancing is essential?
Contactless payments
The norms of social interaction shifted due to concerns over the spread of the virus. People across the world have been instructed to minimize physical contact in the course of their everyday lives in order to 'flatten the curve' and slow the spread of the virus. Increased concern about hygiene during the COVID-19 pandemic appears to have spurred contactless payments, leading many financial institutions across the world to raise the contactless payment limits in order to minimize the physical contact of the consumer with the POS keyboard.
Digital wallets supporting contactless payment and other forms of contactless transacting are proving to be not only more convenient and faster than traditional cash or card transactions, but also more hygienic. COVID-19 has made customers wary of public payment terminals who now prefer to pay without even tapping a card to a terminal or entering a PIN. It is just a matter of time until token-based wallets become more popular and gain the users' trust.
However, not all consumers are familiar with this kind of technologies - take the elderly for example - and for others cash is still the preferred means of payment or even their only option. So, how do you deliver contactless cash payments?
Traditionally, cash payments at the point of sale have involved close physical proximity and, in many cases, physical contact between customer and cashier. Today, physical contact can cause anxiety for your employees and your customers. CASHINFINITY point of sale solutions help retailers automate cash management and avoid contact with both cash and customers while eliminating the risk of human error, reducing the need for CIT services and improving customer experience.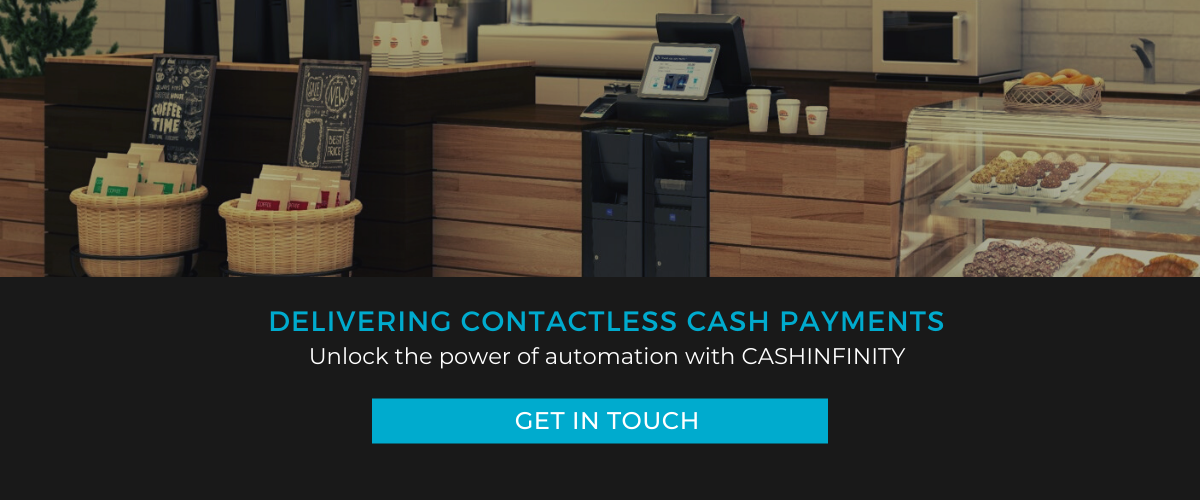 Hassle-free checkout
The pandemic hit has rightfully scared lots of us, at a point where we strive to avoid any close interaction with strangers. We can't help but wonder: 'Is there a way to avoid human interaction at the checkout in physical stores?'. Once again, technology is the answer.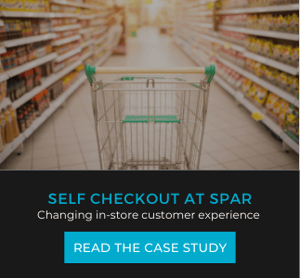 Self-service channels, like self-scan cash registers allow customers to complete their shopping and pay by themselves, avoiding contact with the staff altogether, optimizing the checkout process, as customers can be in control of their shopping experience and enjoying flexibility and reduced queues. At the same time, staff is deployed elsewhere in the store, securing on-shelf availability of products.
Round the clock availability
At times of social distancing, outdoor delivery kiosks and vending machines operating 24/7 are the ideal solution both for retailers and customers. By installing such outdoor machines retailers can decongest their stores during operating hours, without losing any customers while increasing their sales and product availability when shops are closed; respectively, consumers can access essential goods at any day and time, at their convenience, avoiding human contact.
Take our client for example, Dr.Max pharmacies in Slovakia who offered customers 24x7 access to medicine during the COVID-19 outbreak with Pharmabox, the vending machines for pharmaceutical products we helped them install a few months before the outbreak. To better serve customer needs in these difficult times, Dr.Max equipped the vending machines with masks for repeated use and other essential goods, such as hand sanitizers. The automated dispensing system ensures maximum protection for customers and reduces risk of transmitting COVID-19.
Parcel delivery hubs, where you can pick up your groceries or other deliveries at your ease, vending machines providing from food and refreshments to small electronic goods and medicine, outdoor payment terminals and kiosks where you can pay for services become more and more essential during the health crisis we are experiencing and beyond. Social distancing and increased hygiene are consumer needs that emerged because of the pandemic while speed, flexibility and convenience have always been top of mind for consumers; self-service machines meet all these needs.
COVID-19 has disrupted global trade and finance, changing the way we work and shop, the way our cities run, the technologies and tools we use for daily tasks. Nobody knows the overall impact of COVID-19 and can't tell for sure what the world will look like in a few years. It is highly likely, though, that consumer behavior and needs will be very different and retailers need to keep up.